Dancing Queen – ABBA Salute
GENRE:  Pop, Dance, Classic Rock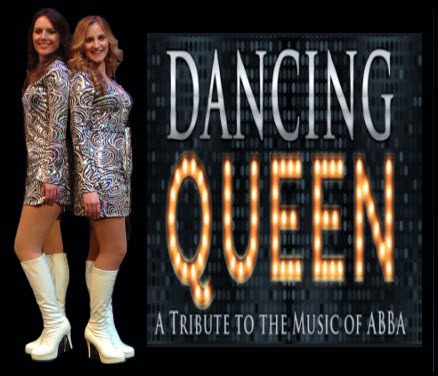 ABBA Salute is quite literally the most accurate tribute band on the planet. With painstaking attention to detail, they've recreated an ABBA experience that comes to life in a Las Vegas style show.
---
ABBA, 70's dance floor queens, classic rock radio stars, and the foundation of the soundtrack to the play/movie "Mamma Mia," have a unique and timeless sound.
The group ABBA (stylised ᗅᗺᗷᗅ) were a Swedish pop group formed in Stockholm, Sweden in 1972.  They became one of the most popular and successful acts in music history.  They topped the charts worldwide from 1974 to 1982.  The group's awards and honors outnumber any group of their era – See list here. Oddly enough, it even includes postage stamps along with the Grammys.
Some of ABBA's most popular songs are listed below.  For a full list see their website.
Dancing Queen
Take a Chance on Me 
Mamma Mia
SOS
Does Your Mother Know
Waterloo
The Winner Takes it All
Knowing Me Knowing You
Super Trooper
Money, Money, Money
The Name of the Game
Chiquitita
Dancing Queen – ABBA Salute Website:   http://www.pianomanproductions.net/  
For booking information please contact:
Mike Sigman (847) 533-3599 | [email protected]