We are thrilled to add this exciting option for festival advertisers and sponsors. Jumbotrons are proving themselves as a valuable advertising option for businesses, events, and candidates.
We offer TWO 9' high x 17' wide HD Jumbotrons.
The Jumbotrons will be erected next to both of our most popular stages; Tribute Stage & World Music Stage. As superior "crowd interaction" tools, we anticipate much fun, clowning, but most of all → attention-getting for your ads.
Communication with huge crowds has always been problematic for festival organizers. Now, we will be able to easily provide:
Direct Attendee Engagement

Your business Hashtag for crowd sharing

YOUR BUSINESS Jumbotron Ad ……. bigger than life!
Jumbotron Advertising Options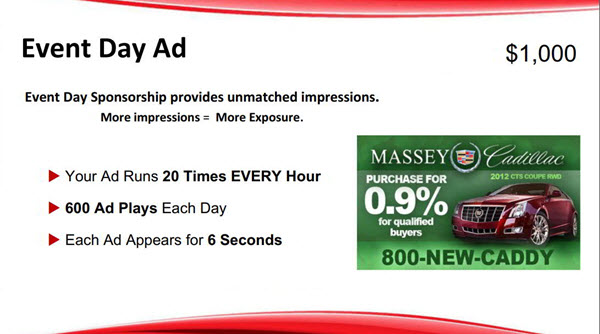 Your Ad Runs 20 Times EVERY Hour

600 Ad Plays Each Day

Each Ad Appears for 6 Seconds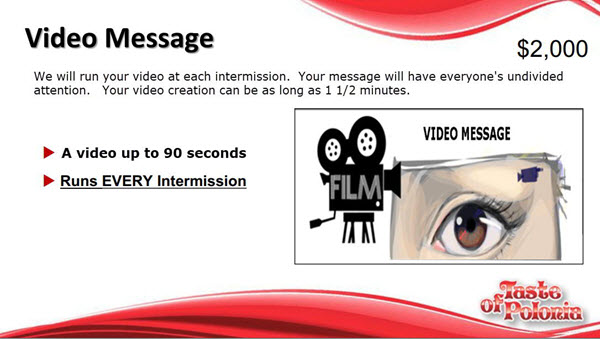 Your Video can be up to 90 seconds

Runs during stage Intermissions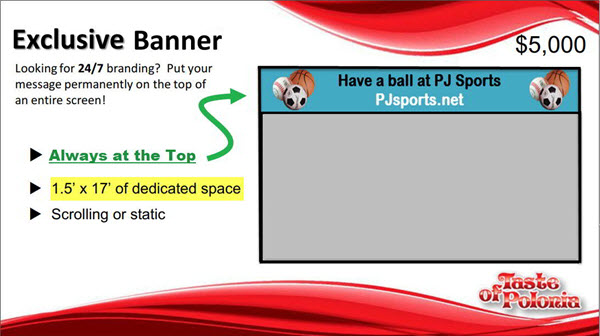 Permanent banner on the screen!

1.5' x 17' of dedicated space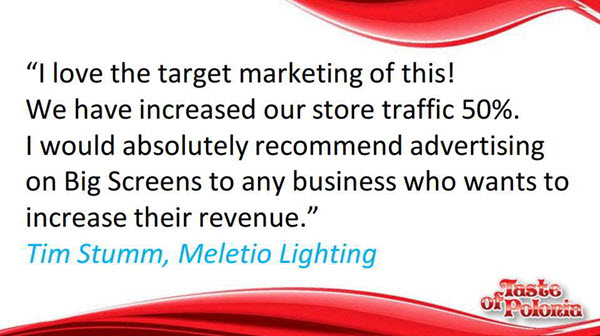 Effective direct targeting

Affordable Small Business option
Additional Sponsorship & Advertising options can be found at ► ToPchicago.org/sponsorship/
Stage Naming Rights
Stage Signage
Building Banner Signage
Fence Banner Signage
Promotional Booth
Media & Website exposure
Custom Packages Negotiable
Festival Director
Kamila Sumelka
Email: [email protected]
Phone: 773-313-3893
Copernicus Foundation, 5216 W Lawrence Ave, Chicago, IL 60630

Proceeds benefit the non-profit work of the Copernicus Foundation, a 501c(3).
The Copernicus Center is supported by the Copernicus Foundation, a non-profit organization serving Chicago since 1979. Supporting Polonia, the Northern and Northwest side communities, and performing arts are the heart of the Foundation's mission.
Find out more on our "About Us" tab above.