THE LARGEST POLISH FESTIVAL IN USA
For four days, you can enjoy a true cultural experience that includes nonstop live music, dance performances, authentic Polish food and beer, exhibitions, local merchants, a casino, beer garden, a Kids Stage and area filled with great activities and much much more!
About Taste of Polonia
This annual Labor Day weekend taste fest in Chicago offers non-stop live music, food, entertainment, and fun for four days. It's a must-do family event with enough scheduling to keep both little kids and adults happy.
The Taste of Polonia Festival is a popular one-of-a-kind food festival in Chicago because of all the added entertainment.
Fun & Family Activities
Bounce inflatables, climbing wall, face painting, clowns

Casino

Tastings & cooking classes

Exhibits

Carnival rides & games

Over 30 vendors & craft beer tent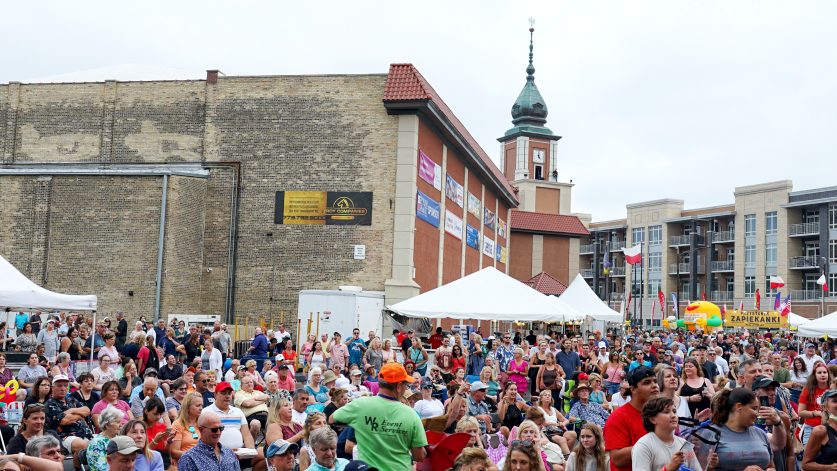 Festival Hours
Sept. 1, Friday: 5 pm to 10:30 pm

Sept. 2, Saturday: 12 noon to 10:30 pm

Sept. 3, Sunday: 12 noon to 10:30 pm

Sept. 4, Monday: 12 noon to 9:30 pm
TAST OF POLONIA FESTIVAL WILL START IN
Proceeds from Taste of Polonia Festival benefit the nonprofit work of the Copernicus Foundation.
The Copernicus Center is supported by the Copernicus Foundation. The Foundation was chartered as a nonprofit organization in July 1971 to serve the metropolitan Chicago area as a major civic, cultural, educational, recreational and entertainment resource.  The Center has been serving Chicago since 1979.
The Foundation is supported primarily through donations by Chicago's Polish population and this annual fund raising event.  However, the festival also gives the board an opportunity to highlight Polish Culture through: Classical Music, Folk Dancing, Tourism Films and other cultural events.
The Foundation serves the community by supporting many other nonprofits and community organizations. In addition, much support is given to Performing Arts, Cultural events, and Community events. Click here to find out more about the Copernicus Center and upcoming events. To see a partial list (only public events submitting info to our website) of Foundation underwritten events, click here.
The Copernicus Center
5216 W. Lawrence Ave., Chicago, IL 60630
Thanks for your support!