Frequently Asked Questions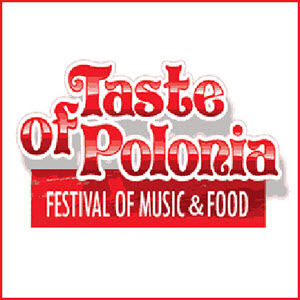 When is the Taste of Polonia Festival?
Every year, the festival is held during Labor Day weekend – Friday through Monday. Friday hours: 5 pm to 10:30 pm + Saturday & Sunday Hours: 12 pm to 10:30 pm + Monday Hours: 12 pm to 9:30 pm.
Is the festival handicap accessible?
Yes. The festival grounds, along with the Copernicus Center are accessible. Handicap restroom stalls are located in the Annex and the Lobby. The Shuttle Bus from the Irish Center parking is a kneeling bus.
Are dogs allowed at the festival?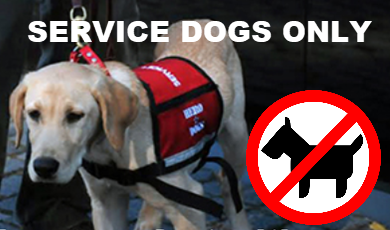 Only service dogs are allowed. The festival grounds are too crowded and we have no available areas for "puppy relief."
Where can I park?
Free Parking w/ a Free Shuttle Bus is available from the Irish American Heritage Center. The Shuttle Stop is at the corner of N. Avondale and W. Lawrence Ave. Click here to see all parking options and directions.
Can I use public transportation?
Yes, and we highly recommend it. We are a short walk from Jefferson Park Terminal on the Blue Line. The Lawrence Ave bus stops in front of the Copernicus Center. Links to ALL public transportation options can be found here or at the footer of this page below. Please note a new PACE route has been added on Milwaukee Ave.
Are children free?
Yes. Kids 12 years and under are free. Please note that the vendors/owners of the Arcade & Bounce Houses charge a fee.
Where can I learn more about the bands?
Please see our Schedule Page for more information on the bands. Links on our Schedule Page will take you to a dedicated page about the each Band or Performance. A video & additional linkage is on each page.
Can I bring my folding chair?
Yes, you may. Chairs are available in front of each stage, however, large crowds make availability challenging.
What happens if it rains?
Bands & additional activities continue in the Theater, Lobby, and Annex. Please follow us on Facebook for updates.
Where will you post potential Schedule Changes?
We all know that "life" and "weather" happen. Should changes in the schedule occur, we will post them on our Facebook Page.
I don't drink beer. What else is available?
In addition to water & soft drinks available at the beer tents, a Full Bar is located in the Lobby of the Copernicus Center. Also, a bar with various liquors is located across from the Beer Garden opposite the World Music Stage. See Map
I'm coming from out of town. Can you recommend a hotel?
Yes, we have hotel discount agreements with area hotels. For more information, please click here.
How much does the food cost?
Prices for menu items are set by the individual food vendors. Most vendors have links to their websites on the Menu Page.
Do you need volunteers?
Yes, we'd love and appreciate your help! Please click here for volunteer information.
How do I become a vendor?
Vendor space is available on a first-come, first-serve basis every year. Full information can be found here.
How do I become a sponsor?
As a nonprofit organization, we rely heavily on Sponsorship. Full information can be found here.
How do I apply to be a band or performer at the festival?
We begin collecting applications from Bands & Performers as soon as bookings are completed each year in May. Click here to apply as a band or click here to apply as a performer.  (all selections have been made for 2022)
Why is there a trumpeter in the tower?
The Copernicus Center's tower is a replica of the Royal Castle tower in Warsaw, Poland. The Warsaw clock tower was bombed during WWII, stopping the clock at 11:15 am.  To commemorate the rebuilding of the Royal Castle a trumpeter plays each day in Warsaw at 11:15 am.  We celebrate our Polish heritage by playing from the clock tower on the hour, as is done in Krakow, Poland from the St. Mary's Church. The trumpeter plays the "Hejnal." (the Krakow trumpeter plays in 4 directions)
You may notice that the tune is cut off abruptly.  Why?  It's a historical rendition of a 13th century event. A trumpeter was warning the town of invading Tartar warriors.  He was shot by an arrow of the approaching Tartar cavalry. He saved the town by sending his early alert. Today, the Hejnal is a much-loved tradition among the Polish people. The trumpet call has been broadcast live on Polish radio at noon since 1927.
Listen to the Hejnal & see wonderful images of Krakow.
Did we miss anything? Please email your question to our webmaster [email protected].
Proceeds of the Taste of Polonia Festival benefit the nonprofit work of the Copernicus Foundation, a 501(c)3 nonprofit organization. Thank You for your support!