Sponsorship & Advertising Opportunities 2020 ════════
The Taste of Polonia Festival is a four day FOOD FESTIVAL & live MUSIC FESTIVAL with four stages of entertainment. As the largest Polish Fest in the USA, the schedule also includes cultural events, exhibits, kids' zone activities, casino & so much more.  Since 1980, we've grown in popularity to enjoyed crowds of over 35,000 every Labor Day Weekend.

Largest Polish Festival in the United States
Non-Stop Live Music Plus:
Food Court 

Over 30 Vendors

Bounce inflatables, Climbing Wall, Face painting, Clowns, Disney Characters

Casino

Full Bars

Tastings & Cooking Classes

Exhibits (varies between Historic Chicago Images & Art Displays)

Carnival rides & Arcade games
Held annually since 1980, the festival has become the largest Polish festivals in the United States with attendance over 35,000. The fest is not only popular in Northwest Chicago, but attracts crowds from surrounding areas and states.
The festival features live music of all types (over 35 bands):  Rock, 80's, Pop, Jazz, Classical, and Polka bands start each day. The unique Kid's Zone offers additional family attractions, while others are attracted to the casino, cooking classes, vodka tastings, or the craft beer tent.
══════ 4 Stages with Signage & Naming Options for Sponsorship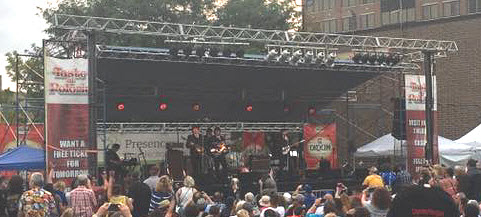 Tribute Band Stage
The best and most popular tribute bands from the metropolitan Chicago area grace this stage:  Rock, 80's, Pop, Jazz, Polka and more.  Polka bands start each day, followed by a large variety of genres and beloved local bands with loyal fan bases.
▄  Jumbotron Location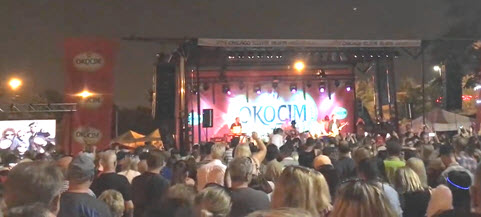 World Music Stage
Crowd pleasing rock bands from Poland are featured each year.  Many do not tour the USA often; so Polish fans swarm to see them in person.  This stage also hosts local World Music bands popular with Chicago's multi-lingual population.
▄  Jumbotron Location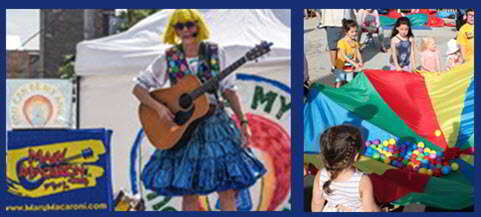 Kids Stage & Fun Zone
Clowns, Dance groups, Fitness fun, children's entertainers, Disney characters, Face painting, Balloon animals, Games, Bounce houses and much FUN are all located in this special children's area.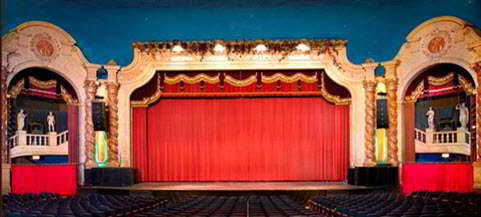 Inside Stage of the Copernicus Center
Our historic one-of-a-kind theater hosts at least two Classical Music Orchestras, Polish folk dancing groups, singing, theatrical performances, films, & more. A special Mass with a full choir is hosted on Sunday morning.
══════ Additional Advertising → Jumbotrons
2 Jumbotrons for Advertising
 9' high x 17' wide & HD

Next to our most popular stages

Elevated 17'

Each Jumbotron sold separately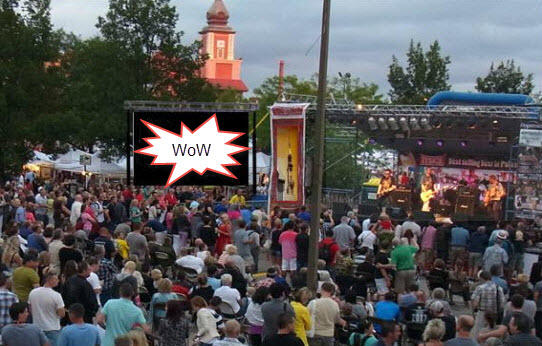 We are exciting to offer this option to festival sponsors and advertisers. Jumbotrons are proving themselves as a valuable advertising option for businesses, events, and candidates.
We will erect TWO Jumbotrons on the festival grounds next to our most popular stages, the Tribute Stage & the World Music Stage.
Jumbotrons are superior crowd interaction tools.  As with prior festivals, we anticipate much fun, clowning, but most of all → attention-getting for your ads.
Sponsorship & Advertising Contact
Festival Director:  Kamila Sumelka
Phone: 773-313-3893
Fax: 773-777-6120
Address: Copernicus Center, 5216 W Lawrence Ave, Chicago, IL 60630
Learn more about the Copernicus Center and Foundation [ 501(c)3 ]

▼ See Festival Sponsors – On the FOOTER OF

EACH

PAGE ▼