AuxNoise
 GENRE:  Rock peppered with punk, reggae, funk dance grooves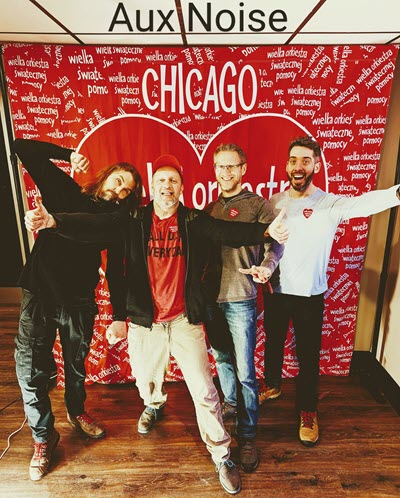 AuxNoise will have their first appearance at the Taste of Polonia Festival in 2022 on the World Music Stage on Sunday at 5:30pm.
AuxNoise was started in 2017 by Bart K. (guitar/vocals) and Mike M. (drums) under the name Mözg. Since then the band has gone through a name change and several musicians to arrive at the current state with the addition of Mike S. (guitar) and Brendan K. (bass guitar). The music of AuxNoise can be described as lively rock peppered with punk, reggae, funk dance grooves.
The main tenets of the band are energy and originality. The band is based out of western suburbs of Chicago and is always exploring new musical ideas and seeking out musicians that would enhance their original sound. The origins of the band date back to 1995 when, after high school, Bart and Mike M. formed a band called Fuzjolacja, Bart on bass and Mike M. on drums. Shortly after that collaboration started they added Mike S. (electric guitar) and they have been involved in various projects ever since. Many years later, Brendan joined on bass guitar after Bart switched to electric guitar/vocals.
AuxNoise Musical influences:
Bart:  My influences vary through the years but if I feel like listening to funk I listen to RHCP, James Brown, Vulfpeck Jazz – Frank Zappa, Victor Wooten, Jaco Pastorius, Dennis Chambers, Snarky Puppy Metal – System of a down, Rage against the machine Punk – Nomeansno, Primus Rock – Coldplay, Dave Matthews Band, Muse, Sublime, No doubt, Kazik , Strachy na Lachy…and the list goes on…
Mike M.:  Here are some of my most prominent musical influences. Nomeansno, Primus, Victims Family, alt-J, Run The Jewels, Stereolab, Trottel, Sabot, Shellac, The Jesus Lizard, Mac DeMarco, Frank Zappa, James Brown, Neurosis, Vulfpeck, Led Zeppelin, RATM, Chopin, Fela Kuti, Snarky Puppy, Dave Matthews Band, The Beatles
Brendan:  I spend most of my time listening to music that makes you want to dance. My biggest influences are funk, rock, jazz, reggae, and Latin music. I spend most of my time listening to bands like Shinedown, Tower of Power, Jamiroquai, Diablo Swing Orchestra, Primus, and Vulfpeck. If it makes you move, I dig it.
Mike S.:  I feel like I don't favor any particular music genre over another. What I listen to varies widely and it goes from classical music, film music, jazz, jazz fusion rock, indie all the way to progressive metal. The list of artists or bands I am influenced by -is long, but if I would have to name a few I would would probably say Pink Floyd, John Mayer, Chick Corea, Snarky Puppy, Frank Zappa, Flying Colors, Dave Mathew's Band, Coldplay, Lao Che, Coma, Raz Dwa Trzy, Riverside, and that's only the tip of the Iceberg. I love listening to music, I love playing music "the music is my airplane."
AuxNoise Social Link:  Facebook 

---
Taste of Polonia Festival Tickets
Admission: $15 ~ Kids 12 and under are FREE.
NEW in 2022 → 4 DAY PASS
---
◄ Back to Schedule
Proceeds of the Taste of Polonia Festival benefit the nonprofit work of the Copernicus Foundation, a 501(c)3 nonprofit organization. Thank You for your support! Learn more about our nonprofit at

THIS LINK.
---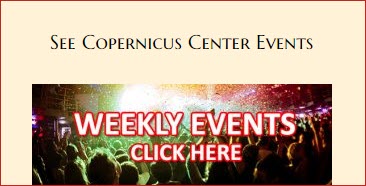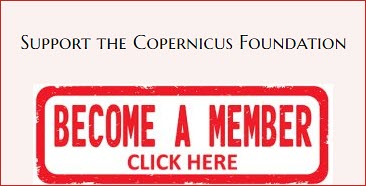 ---