Deleted Society Band
GENRE:  Rock, Pop, Alternative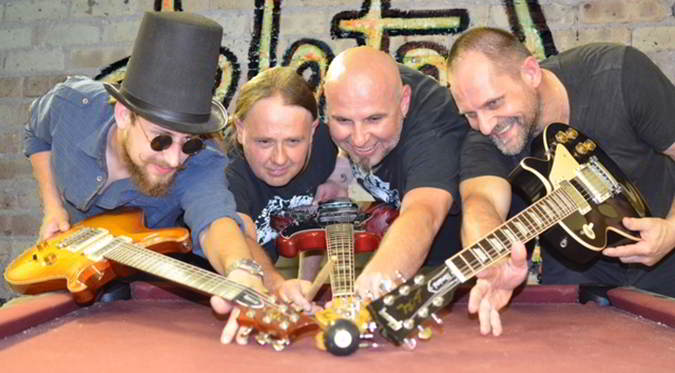 Deleted Society was created in 2015 in the Chicagoland area. Started as a musical experiment, where musicians derive their inspiration from Polish alternative music. Live performances from the band, not only introduce audience to their inspiration, but also include elements of punk rock and reggae. In its music and lyrics, the band refers to their vision of life, seeing it with a distance and with a poetic passion.
During their existence, the band performed at Polish events such as Juwenalia, Polish Rock Fest and WOSP enjoying the friendly reception of the audience.
The band is currently working on their first studio album, targeting release to the public in early 2019. The album will include music performed at their concerts.
Deleted Society members include:
Maciek Wrobel (drums),

Peter Jurusik (voc, bass),

Peter Witkowski (guitar) and

Robert Cesarz (voc, guitar).
---
Proceeds of the Taste of Polonia Festival benefit the nonprofit work of the Copernicus Foundation, a 501(c)3 nonprofit organization. Thank You for your support! Learn more about our nonprofit at
THIS LINK
.
Back to SCHEDULE PAGE