Led Zeppelin 2
GENRE:  Hard Rock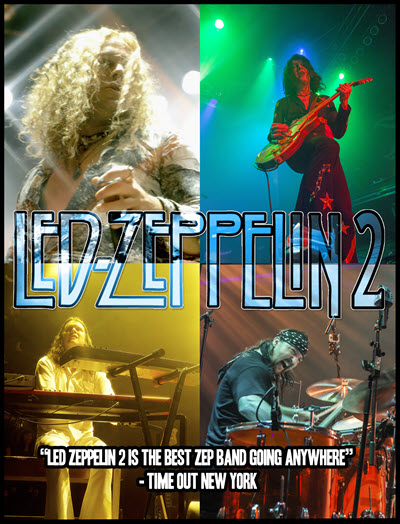 LED ZEPPELIN 2:  The Live Experience recreates the sights, sounds, and pure rock & roll euphoria of a prime Led Zeppelin concert. The  musicians/songwriters are from the best of Chicago's indie/alternative/metal music scenes. The LZ2 band is comprised of BRUCE LAMONT, GREG FUNDIS, MATTHEW LONGBONS & PAUL KAMP.
In concert, LZ2 delivers authentic renditions of classic Zeppelin material, as well as recreating the live improvisation & onstage dynamics that earned Led Zeppelin their legendary status for performing.
LZ2 delivers the intense, raw energy and dynamics of songs such as Whole Lotta Love,  Stairway to Heaven,  Kashmir,  Dazed & Confused and many more from the entire catalog of Zeppelin studio.
LED ZEPPELIN 2 brings forward the Led Zeppelin experience to a new generation while satisfying diehard Zep fans with a raw, fresh approach.
Led Zeppelin 2 Reviews:
They have performed across the US and draw rave reviews for a "spot-on" Zeppelin show, playing both deep cuts and classic tracks from the entire Zep studio.
"Imitation is the sincerest form of flattery, and in the case of Led Zeppelin 2, it's one of the best."  –  CHICAGO SUN-TIMES

"Led Zeppelin 2 is a tribute band devoted to replicating the live shows of the legendary hard-rock dinosaurs. The band is on its way out of the minor leagues, and is now playing bigger venues for a generation of fans too young to have ever experienced the genuine article."  –  THE NEW YORKER
Follow and learn more about LZ2:  Website  •  Facebook  •  Instagram  •  Vimeo
---
Taste of Polonia Festival Tickets
Admission: $15 ~ Kids 12 and under are FREE.
NEW in 2022 → 4 DAY PASS
---
◄ Back to Schedule
Proceeds of the Taste of Polonia Festival benefit the nonprofit work of the Copernicus Foundation, a 501(c)3 nonprofit organization. Thank You for your support! Learn more about our nonprofit at

THIS LINK.
---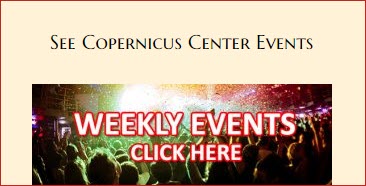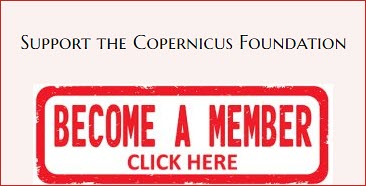 ---