Dolina Polish Folk Dancers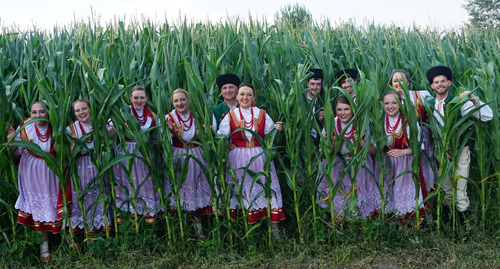 The Dolina Polish Folk-Dance Family started from a small group in Minneapolis in 1949 and has grown over the past 73 years to include children's and teen dance groups, a choir, and a band. Dolina has performed throughout Minnesota, the Midwest, the United States, and internationally in Canada, Poland, Slovakia, Hungary. With a repertoire of more than 20 regional and national dances, Dolina is proud to share the beauty and joy of Polish culture through folk song and dance.
"Beyond the five national dances of Poland – Krakowiak, Oberek, Mazur, Kujawiak and Polonez, the group has continued to expand its repertoire with suites representing all corners of Poland – Beskidy, Gorale, Hutzul, Kaszuby, Krakow (eastern), Kurpie Lowicz, Lublin, Lubusk, Nowy Sącz, Opoczno, Rzeszów, Śląsk, Spisz, Warszawa, Wielkopolska, Żywiec City and Żywiec Mountain.
In 2019, the group learned a suite of dances from Lemko. With the new suites of dances, comes new costumes for the group. Dolina now has a large collection of regional ethnic costumes for each of the suites – some pieces purchased directly from Poland and some made by group members themselves." Read More HERE
Dolina Polish Folk Dancers is a nonprofit organization. To raise funds to support their mission, the organization has an online store featuring items from Poland. The online store can be found HERE. Categories of product we include:
Dolina Polish Folk Dancers LINKS:  Website  •  Facebook  •  Instagram  •  YouTube

---
Taste of Polonia Festival Tickets
Admission: $15 ~ Kids 12 and under are FREE.
NEW in 2022 → 4 DAY PASS
---
◄ Back to Schedule
Proceeds of the Taste of Polonia Festival benefit the nonprofit work of the Copernicus Foundation, a 501(c)3 nonprofit organization. Thank You for your support! Learn more about our nonprofit at

THIS LINK.
---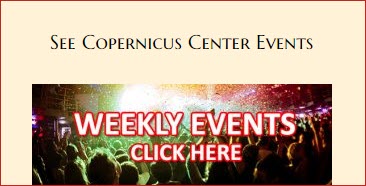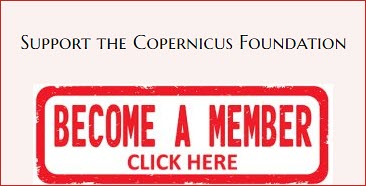 ---