ODE
 GENRE:  Indie Rock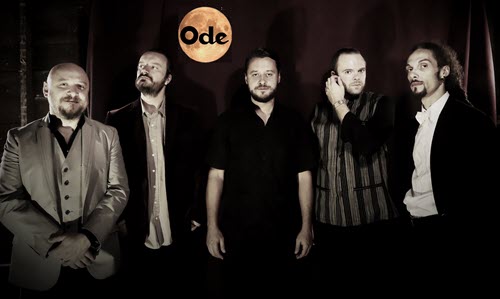 In ancient Greek "ode" means "to sing," in Bosnian it means "to leave," in Chicago ode means a five piece indie rock group that specializes in combining elements of Balkan folk, dark Americana and world punk.
Brothers Robert and Davor Palos decided to name their Chicago-based band Ode, Bosnian for "to leave," as a way to memorialize their roots. They grew up in Bosnia, but sought a new life in Chicago, and this five-piece rock band decidedly embraces the sound of America in its smoldering grooves and moody atmosphere, with deft propulsion offered by drummer Daniel Crane, bassist Elliot Taggart and rhythm guitarist Nikola Dokic.
As heard on the band's recent debut album Hotel Bristol, Ode draws influences from a variety of alt-rock icons such as Alice in Chains and Nick Cave, but there's no missing the fact that the Palos brothers retain the strong flavor of their homeland, particularly in the nimble melodic guitar patterns played by Robert, which tap directly into a rich legacy of Balkan folk, while singer Davor mines a theatrical style somewhere between vintage Scott Walker and Bono.
Together the quintet moves seamlessly between shimmering balladry and muscular hard rock, as a dynamic lattice of guitar work pivots between airy arpeggios, beefy power chords, and elaborate unison runs in unusual time signatures. Ode doesn't wear its Eastern European influence brazenly, but enfolds those ideas naturally within its highly tuneful, unapologetically dramatic attack. It's no wonder its recent record release concert touched on a wide variety of multimedia elements, as the music seems to convey the full impact of a theater piece rather than a simple rock concert.
LINKS: Website  •  Facebook  •  Instagram  •  YouTube  •  SoundCloud 

---
Taste of Polonia Festival Tickets
Admission: $15 ~ Kids 12 and under are FREE.
NEW in 2022 → 4 DAY PASS
---
◄ Back to Schedule
Proceeds of the Taste of Polonia Festival benefit the nonprofit work of the Copernicus Foundation, a 501(c)3 nonprofit organization. Thank You for your support! Learn more about our nonprofit at

THIS LINK.
---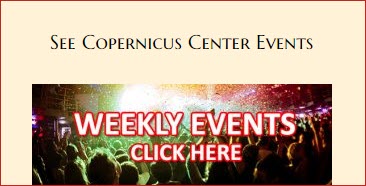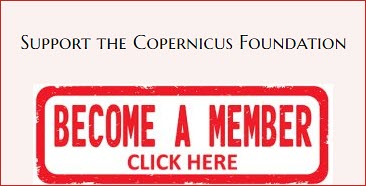 ---