Tributosaurus Band
→ GENRE:  Rock | Pop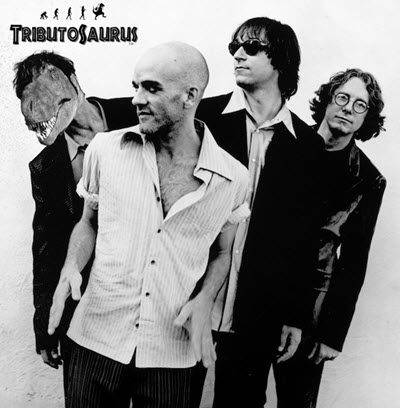 Tributosaurus becomes … R.E.M.
→ This band is literal … When they say "become" they mean it and will reproduce the music to PERFECTION.
For the last decade, Tributosaurus has been paying homage to a different artist once every month.
"Our goal is to exactly re-create the sounds of the original recordings as closely as possible, whatever that may entail."
Consequently, the core members of the group have become incredibly adept at designing sounds, transcribing performances, recognizing and creating widely varied arrangements — managing to do this with a completely new catalog of material every show. Every month we feature a wide array of guests, including horn sections, string sections, ethnic instruments and ensembles, multiple guitarists and keyboardists, and many singers both lead and supporting. This has put us in the unique position of having a direct line to the largest network of top-flight players in Chicago, all of whom know us and thankfully jump to work with us. Our musical community expands and grows closer, monthly. The Tributosaurus core has become the ultimate musical chameleon, able to jump from style to style, from ensemble to ensemble easily. We know and listen to each other attentively, which makes each of our live performances sound like a BAND, as opposed to a group of random assembled players. It's rock and roll, and it has to feel right. Of course, what really makes the project work is our great love and respect of the music. The material is treated with reverence, as an orchestra treats the classical canon. We love what we do, and we have more fun than ought to be legal every time we play. (source: http://www.tributosaurus.com/bios)
ABOUT R.E.M.
Having established a powerful legacy as one of the most enduring and essential rock bands in popular music history, R.E.M. pioneered the alt-rock movement of the '90s, influencing the likes of Radiohead, Nirvana, Pavement, and Pearl Jam. Formed in 1980, the group enjoyed an extraordinary three-decade-long run of creative vitality and multi-platinum sales before amicably disbanding in 2011. Despite great success, the band members never lost track of their core values—remaining outspoken in their views about political, social, and environmental issues, and never wavering when it came to artistic integrity. Throughout the course of their career together, R.E.M. released a total of 15 studio albums, won three GRAMMY® Awards, and were inducted into the Rock and Roll Hall of Fame in 2007.  [Sourced from R.E.M YouTube]

---
Taste of Polonia Festival Tickets
Admission: $15 ~ Kids 12 and under are FREE.
NEW in 2022 → 4 DAY PASS
---
◄ Back to Schedule
Proceeds of the Taste of Polonia Festival benefit the nonprofit work of the Copernicus Foundation, a 501(c)3 nonprofit organization. Thank You for your support! Learn more about our nonprofit at

THIS LINK.
---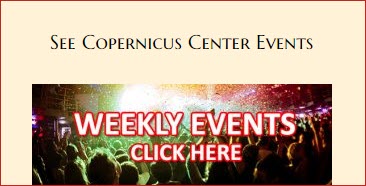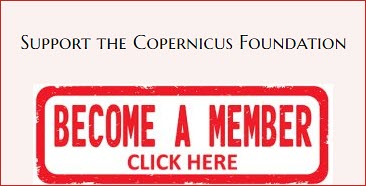 ---