Out of Storage
→ GENRE:  Classic Rock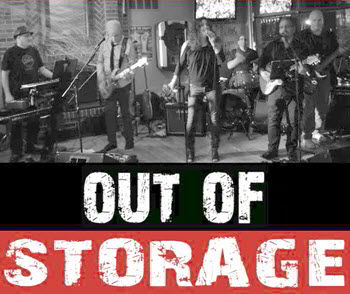 Out of Storage is a woman fronted classic rock band, playing music from every decade since the 1960's. We play uptempo, danceable music from well known bands such as The Rolling Stones, Beatles, ZZTop, Led Zeppelin, Stevie Wonder and hits from the Motown era.
They have been together for seven years and have played extensively in the northern suburbs of Chicago as well as festivals for various towns and villages, including, Deerfield, Long Grove and Lake Zurich.
Out of Storage Members:
Kim Welborn – Vocals
Marc Mayer – Lead Guitar & Vocals
Ron Mezzano – Drums,Vocals,Harmonica
Bob Leshtz – Keyboards
Matt Williams – Bass
Rocco La Penta – Guitar & Vocals
They are all professionals who take their music seriously and put on a great show that all ages love. They are most proud of the fact that everywhere they have played, they've been asked back.
Songs
Already Gone – Eagles

Back in The U.S.S.R. – Beatles

Bad Case Of Loving You – Robert Palmer

Because The Night – Natalie Merchant

Been A Long Time – Led Zeppelin

Brown Sugar – The Stones

Crossroads – Cream

Chain Of Fools – Aretha Franklin

Superstition – Stevie Wonder

Hotel California – Eagles

Won't Get Fooled Again – The Who

Heatwave – Martha & the Vandella's

Stop In The Name Of Love – Diana Ross

You Can't Hurry Love – Diana Ross

Ain't Nobody – Chaka Khan

Gimme Shelter – Rolling Stones

Some Kind Of Wonderful – Grand Funk

Jenny Jenny 867-5309 – Tommy Tutone

Middle Of The Road – Pretenders

Runnin Down A Dream – Tom Petty

Somebody To Love – Jefferson Airplane

Tumblin Dice – The Stones

Your No Good – Linda Rondstadt

Stop Draggin My Heart Around – S. Nicks & T. Petty

Vehicle – Ides Of March

Lovin Touchin Squeezin – Journey
Love Her Madly – The Doors

I'm A Believer – Monkees

I Melt With You – Modern English

X's and O's – Elle King

Dancing With Myself – Billy Idol

One Way Or Another – Blondie

Secret Agent Man – Johnny Rivers

Livin On A Prayer – Bon Jovi

I Wanna Rock & Roll All Night – Kiss

Good Lovin – Young Rascals

Gold Dust Woman – Fleetwood Mac

The Chain – Fleetwood Mac

Sweet Child – Guns and Roses

Tush – ZZ Top

Refugee – Tom Petty

I Love Rock & Roll – Joan Jett

I Hate Myself – Joan Jett

What I Like About You – Romantics

Ninety Nine Red Ballons – Angry Salad

Would I Lie To You – Annie Lennox

Feelin Allright – Who Hasn't Covered It?

Pump You Up – Elvis Costello

Give Me 3 Steps – Lynyrd Skynyrd

Motown Medley – Various Artist's

Rhiannon – Fleetwood Mac

I Want You To Want Me – Cheap Trick 
Out of Storage band links:  Website    ~    Facebook

---
Taste of Polonia Festival Tickets
Admission: $15 ~ Kids 12 and under are FREE.
NEW in 2022 → 4 DAY PASS
---
◄ Back to Schedule
Proceeds of the Taste of Polonia Festival benefit the nonprofit work of the Copernicus Foundation, a 501(c)3 nonprofit organization. Thank You for your support! Learn more about our nonprofit at

THIS LINK.
---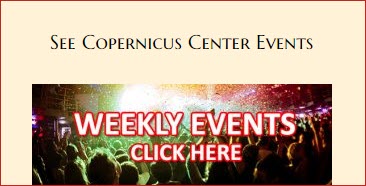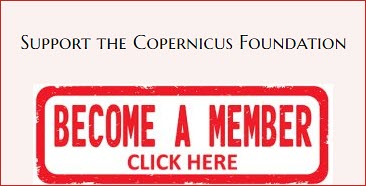 ---