School of Rock Chicago
GENRE:  Rock | Rock n' Roll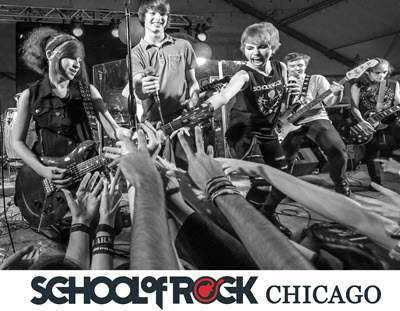 School of Rock is a performance-based music school for kids aged 8-18, located in Chicago's Lakeview neighborhood. Since 2006, we have been training Chicago's next generation of rock and roll stars.
Our School of Rock Show Team, representing the best of our students, plays throughout the city at numerous street festivals and block parties, and provides tour support for national and regional acts at local rock venues. Students must audition to be selected for the exclusive Show Team, which performs a mix of great rock songs from a variety of eras and styles. Last year, the set list included songs from Heart, Boston, the Beatles, Led Zeppelin, Pink Floyd, Arctic Monkeys, Elle King, The Who, and many more.
A School of Rock set is an amazing thing to watch – our students bring the rock harder than most "pro" bands they share the stage with – and we have become a yearly fixture at many local summer festivals, including Taste of Chicago, Milwaukee Summerfest, BenFest, Wicker Park Fest and Retro on Roscoe. We have also played many local Chicago rock clubs, such as Metro, Reggie's, Schuba's, Buddy Guy's Legends, Kinetic Playground and Beat Kitchen, and provided tour support for artists such as REO Speedwagon, Amanda Palmer, Uli John Roth, Martin Barre, and Corky Laing plays Mountain.
The School of Rock Show Team students enchant older rock fans with their musical skill, and mesmerize younger audiences with their infectious exuberance. Chicagoist had this to say about our students' performance at Riot Fest in 2016:
"Another highlight was The School Of Rock, the band made up of teen and pre-teen music students from the area, and they absolutely crushed and killed on their version of The Beastie Boys' "Sabotage." We would actually venture to say the intensity of these "kids" rivaled quite a few of the mainstage acts during the day—and this filled us with joy. What's more punk rock than seeing the next generation of musicians who are already on fire?"
School of Rock is a performance-based music school for kids aged 8-18, offering lessons in guitar, bass, drums, keys and vocals. Students receive individual lessons as well as group rehearsals, where they learn classics from the entire rock catalog, culminating in real rock shows at real rock venues. For more information, please visit http://schoolofrock.com. Now teaching adults,too!
Our performance-based teaching method is an immersive experience that inspires our students to be their best. We get our students playing music as quickly as possible because we know that that is what our students want to do. As a result our students become more interested in the theory of music.
We deliver an authentic experience using professional equipment, a staff of seasoned musicians, and performances on real rock stages, at real rock venues in front of real live audiences.
Our instructors live to play and play to live. They are experienced professional musicians that can instruct students on the finer points of their instrument, while at the same time educating them on everything that goes into putting on a great live show. We teach and perform music that our students love to play and our audiences love to here. From the fundamental roots of rock and roll through classic rock, funk, reggae, heavy metal, alternative, indie and prog rock – we share, engage and celebrate it all.
School of Rock Chicago, 3043 N Ashland Ave, Chicago, IL 60657    ~   (773) 614-6134 
WEBSITE    ~    FACEBOOK    ~    Instagram: #sorchicago
WATCH MORE SCHOOL OF ROCK SHOW TEAM PERFORMANCES:  CLICK HERE

---
Taste of Polonia Festival Tickets
Admission: $15 ~ Kids 12 and under are FREE.
NEW in 2022 → 4 DAY PASS
---
◄ Back to Schedule
Proceeds of the Taste of Polonia Festival benefit the nonprofit work of the Copernicus Foundation, a 501(c)3 nonprofit organization. Thank You for your support! Learn more about our nonprofit at

THIS LINK.
---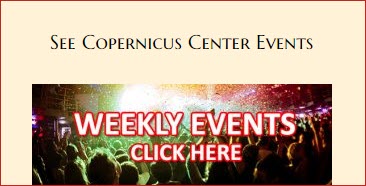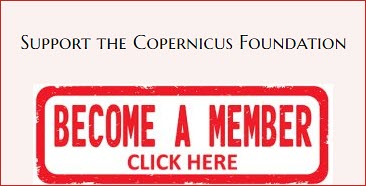 ---