Lisa Rene Band
Genre:  Variety – Rock, Pop, Country, Retro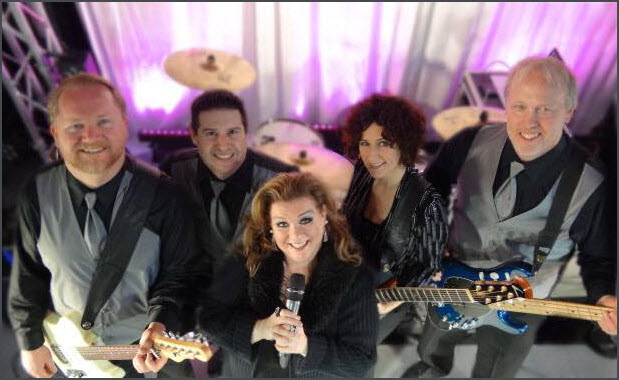 Consistently performing throughout the area since 2000, The Lisa René Band is one of Chicagoland's HOTTEST female-led variety bands, providing a high-energy, fun show with something for EVERYONE!
From Rock, to Pop, to Retro, to Funk to Country, this talented 5-piece "dream team" can cover the spectrum. No gimmicks. No getups. No need. Lisa's unmatched powerhouse, yet versatile vocals, captivating stage presence and outgoing yet warm personality melt the barrier between just attending an LRB show and truly being a part of it!
With these hand-picked, seasoned, top-notch, professional musicians, combined with strong lead male vocals, lush 3 and 4 part harmonies and a rocking full sound, there is nothing this band cannot play! The band's ultimate goal is for ALL AGES to sing along, dance and have fun! Truly a summer favorite…LRB is sure to get you up on your feet and dancing the night away!
The band has received rave reviews and this past year enjoyed performing at shows such as the WGN-TV Morning News, the Taste of Chicago and Navy Pier…just to name a few. And each year The Lisa René Band has been nominated for awards in the categories of "Best Rock Band" and "Best Original Band" in Suburban Nite Life Magazine.
Lisa René band promises to deliver a first-rate, entertaining and engaging show filled with quality music. 
Band Members:
Lisa Rene: Lead Vocals, Bkg Vox, Harmonica, Percussion

Scott Bulanda: Guitars, Lead and Bkg Vox

Doug Bardolph: Bass, Lead and Bkg Vox

Joe "Dewey" Kasko: Drums and Midi Sequences

Angela Fett: Rhythm/Acoustic guitar, Lead and Bkg Vox & Percussion
Lisa Rene Band Links:
Webpage  ~~  Facebook  ~~  YouTube Channel