The Polkaholics
GENRE:  Punk Rock Polka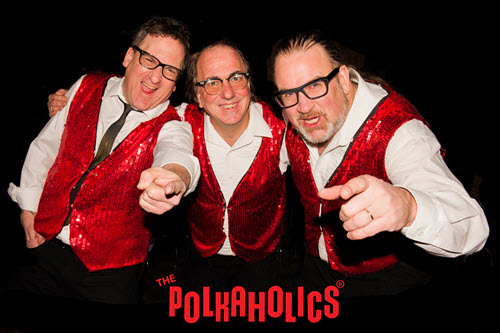 Since 1997, The Polkaholics have been playing a high-speed collision of polka and rock, creating a sound that is simultaneously new and old. As noted by Mary Houlihan of Chicago Sun-Times, "The Polkaholics stun and amaze while wreaking havoc to both traditional polka and rock genres!" Using a rock-trio format of guitar/bass/drums to power their polka, The Polkaholics shake some action with a heavy polka beat, creating a sound that fuses the beergarden with the mosh pit. The Polkahholics repertoire is filled with songs that are all about FUN! Throw in their glittery outfits and wild showmanship, and you've got a band that is intent on Entertaining, with a capital E, and creating the "life of the party" atmosphere at every show.
The trio features founder Dandy Don Hedeker on guitar and vocals, who started the band when he had a mid-life crisis in 1997. But instead of buying a bad toupee and a cheesy sports car, Dandy Don greased his diminishing hair back, baptized himself with old-spice, and started bashing out POLKA on guitar! On bass and vocals is Blitz Linster, who joined The Polkaholics in 2012 to bring the oompah-POW to The Polkaholics sound! Simultaneously defying the speed of sound and musical logic, Blitz's fingers throttle the fretboard to prove that it's all about the POLKA bass! Reckless Rusty (aka Chris Russell), who joined the band in 2016, is on drums and vocals. Using a cacophony of cowbells, tom-toms, and cymbals, Reckless Rusty creates a 1-2 polka punch that simply can't be beat!
Over the years, The Polkaholics have been featured numerous times on TV and radio, and have played shows across the United States and Canada. The Polkaholics have also crossed the Atlantic to bring their crazy polka sounds to Europe in 2013, 2014, and 2017, including a recent appearance at the 2017 PolkaBEATS festival in Cottbus Germany.
The Polkaholics Website   –   Facebook  –   Twitters   –   Instagram

---
Taste of Polonia Festival Tickets
Admission: $15 ~ Kids 12 and under are FREE.
NEW in 2022 → 4 DAY PASS
---
◄ Back to Schedule
Proceeds of the Taste of Polonia Festival benefit the nonprofit work of the Copernicus Foundation, a 501(c)3 nonprofit organization. Thank You for your support! Learn more about our nonprofit at

THIS LINK.
---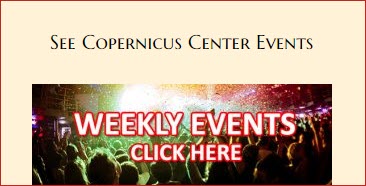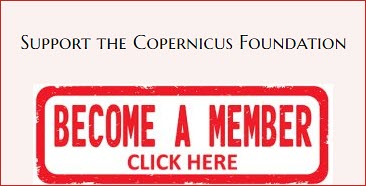 ---