Urban Nature Digital Series
We're happy to say that during our 2022 Festival we will have screenings of the amazing WTTW / Chicago PBS digital series "Urban Nature." We will have screenings of seasons one and two! See our Schedule for viewing times.
"If you know where to look, you'll find the most surprising slices of nature thriving amidst the urban jungle of America's largest cities. In season 2 of WTTW's digital series URBAN NATURE, University of Chicago evolutionary biologist Marcus Kronforst leads audiences on a journey of these overlooked ecosys­tems in Chicago; Miami, Florida; and Austin, Texas."
Marcus will hop on a bike, grab a kayak, or even take the subway, to seek out the unlikely habitats that are hidden among the skyscrapers. He'll talk with the passionate conservationists who are ensuring that these ur­ban oases survive despite the constant dangers posed by the surrounding city. And he'll discover how these havens are essential to the health of our cities—and the future of our planet.
Urban Nature will show us:
Building a Bird-Safe City




Chicago is a dangerous place…for migrating birds. But now scientists, architects, and dedicated volunteers are teaming up to make the city a leader in bird-friendly design and policy.




 

The Great Squirrel Mystery




There are two squirrel species in Chicago, and they are very particular about where they live. Gray squirrels tend to live in ritzy neighborhoods, while fox squirrels thrive in more affordable areas. A local biologist thinks he's finally figured out why.




 

Can Cities Save the Monarch?




The monarch butterfly's remarkable migration is in peril. Its habitat has been decimated by rapid urbanization and changing agricultural practices. Could cities come to the rescue?




 

A Wild Plan for San Francisco




In San Francisco they're imagining a world in which cars share the road with birds, bees, butterflies, and bicyclists. We cycled a few of the wildlife corridors designated in the city's Green Connections Plan.




 

Rooftop Refuges




We know that green roofs cool our buildings and absorb storm water. But could they also provide habitat for wildlife? To find out, we got special access to five private rooftops in New York and Chicago.  
AND SO MUCH MORE …
Don't miss this wonderful and educational showings on the BIG SCREEN in our theater.  Many episodes can also be watched at THIS LINK.
URBAN NATURE is produced and written by Dan Protess and hosted by Marcus Kronforst. Camera: Tim Boyd. Editor: Paul Thornton. Associate Producer: Sean Keenehan. Graphic Design: Reed Marvine. Art Director: Linda Fox. Original score by Steve Mullen. Website Design: Jenny Macchione. Website Development: Kevin Crowley, Justin Henderson, and Grant Smith. Intern: Nadia Vargas. Executive Producer: Anne Gleason.  [read more HERE] 
ABOUT WTTW [

Producer of Uran Nature

]
WTTW / Chicago PBS is committed to producing and presenting trusted, best-in-class content fueled by a distinctly Chicago sensibility. We engage our audiences by entertaining, inspiring, educating, and reflecting a diversity of perspectives.
Connect with WTTW on Facebook, Twitter, and YouTube.

---
Taste of Polonia Festival Tickets
Admission: $15 ~ Kids 12 and under are FREE.
NEW in 2022 → 4 DAY PASS
---
◄ Back to Schedule
Proceeds of the Taste of Polonia Festival benefit the nonprofit work of the Copernicus Foundation, a 501(c)3 nonprofit organization. Thank You for your support! Learn more about our nonprofit at

THIS LINK.
---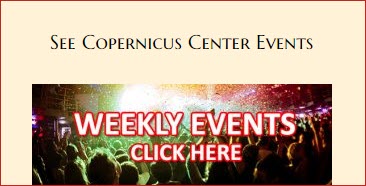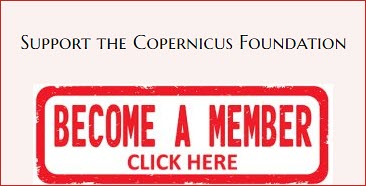 ---