Akasha, one of our two Reggae bands, will be new to the Taste of Polonia Festival this year.  Excited, as we'll be jammin to some great rhythms.
→ Akasha Reggae Band
→ DATE: Monday, September 1, 2014 ~ Labor Day
→ TIME: 6 pm
→ STAGE: Krakus Stage → LATE NIGHT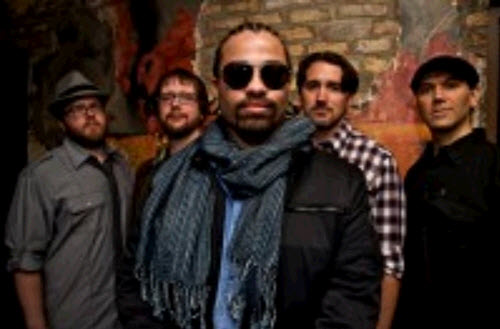 Akasha: the best of roots reggae grooves and rich vocal harmonies. Stylistically, Akasha sounds like they stepped out of a 1972 session at Studio One. Their reggae is powerfully authentic but also is accessible to the contemporary ear. Akasha's distinct approach is refreshing and earnest. They are courageously trailblazing a path for a new generation to receive the gifts of the Jamaican musical canon. The Akasha sound gives birth to an unmistakable variety of heavy, raw grooves reminiscent of The Skatalites, The Maytals, Desmond Dekker and The Wailers.
Akasha excels at conjuring up memories of reggae's heyday, hewing close to its stylistic conventions while stretching out enough to incorporate many of its various strains and mutations.
– Time Out Chicago
The Mighty Akasha Crew:
Cosmos Ray – voice, guitars

Scott Moss – guitars, voice

Doug Bistrow – bass, voice

John Barbush – drums

Shane Jonas – keys, trumpet, voice
WEBSITE  [all picture credits here to Akasha website]
---
This annual Taste of Polonia Festival at the Copernicus Center is sponsored by the Copernicus Foundation, a non-profit organization serving Chicago since 1979. The Foundation supports Polonia, Chicago's North and Northwest sides, Performing Arts, Cultural events, and Community events.
The Festival is our major yearly fundraiser to support the philanthropic word of the Copernicus Foundation.