Ampol Aires Band
GENRE:  Polka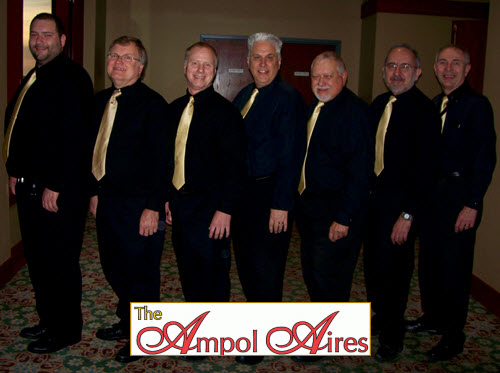 Way back in the early 1950's there was a very popular band called the Eddie Zima Orchestra which was comprised of Eddie Zima, concertina, Andy Day, trumpet, Wally Glowicki and Roman Travers, clarinet and sax, Frank Barwig, piano and Rudy Sienkowski, drums. The boys had their parting of ways with Eddie Zima in 1954 and thus the Ampol Aires were born. Tom Kula, concertina, clarinet and sax, was added to the group to make the band complete. Dick Zimber, bass fiddle joined the group a couple of years later. Jerry Rajewski, piano, joined the band in 1961 following the death of Frank Barwig.
Cities such as Hamtramck, Detroit, Owasso, Saginaw, Utica, Jackson, MI. got there glimpse of 'that band from Chicago".Then the Ampol Aires ventured farther East to Pittsburgh, Greensburg, Mt. Pleasant, Chapion, PA, WV.Then even farther East to Rockville, CT, Webster, Taunton, MA., Elizabeth, Dover NJ, Buffalo, Albany, NY. Since the band traveled with the very same musicians who recorded on the albums, the fans were amazed how much they sounded exactly like their recording. The Ampol Aires played for the first time in places such as The Polish Century Club, Kobal Hall,Warsaw Park, Wasaw Inn, Club Ludwig, Polish Falcons Hall, Hunter's Mountain, Polanka, Kennywood Park Idora Park, PNACollege, Jacktown Hotel, Hardee's Pub, Fiedords Grove, Seven Springs Resort. The list goes on and on. While the road trips continued their popularity in Chicago continued to grow.
As the members started to retire younger members joined the band. Wayne Sienkowski joined the band in 1975, replacing his dad, Rudy who had health problems. Over the many years the band has gone on to record over 200 tunes. On New Years Day of 1992 the older members of the band retired leaving it to Tom Kula, Jerry Rajewski and Wayne Sienkowski to carry on the tradition. Wally Pacura was brought in band to play the bass fiddle.
The Ampol Aires continued until 2008 when other members retired and family members were brought in to continue the legacy.
Current Ampol Aires members include:
Wayne Sienkowski
Dan Sienkowski
Tom Sienkowski
Ed Sienkowski
John Fornek
Fred Edelmaier
Bini Slowiak Husain
Learn More about Ampol AiIres on Facebook.
---
Proceeds of the Taste of Polonia Festival benefit the nonprofit work of the Copernicus Foundation, a 501(c)3 nonprofit organization. Thank You for your support! Learn more about our nonprofit at THIS LINK.
---
---
---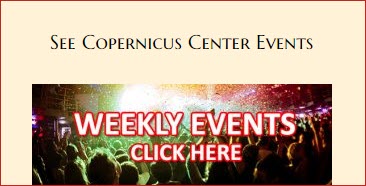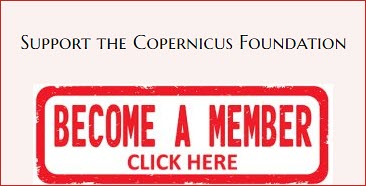 ---
---
---
Back to Schedule