Conkrete Reggae Band
GENRE:  Reggae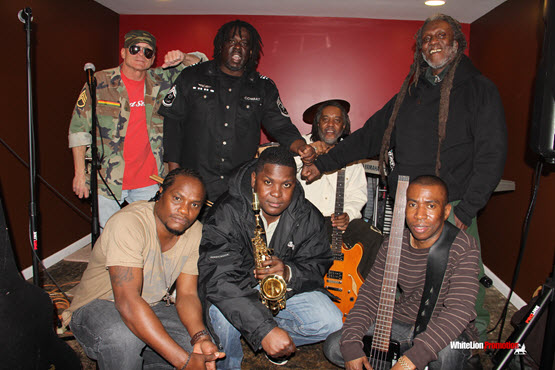 The Conkrete Reggae Band started decades ago back in Kingston, Jamaica originally as popular The JCF Band. G.D. Hemmings, the founder and drummer made Reggae his life's work after resigning from the Jamaican Force in 1997 by reforming the band as Conkrete with local musicians in Negril.
Conkrete Reggae is best known for entertaining tourists at Negril hot-spots like: Ricks Café 6 yrs Negril Gardens 5 yrs Alfred's Ocean Palace 3 yrs Grand Palladium 3 yrs. Sandals, Negril 2 yrs
The band's versatility allows them to engage reggae lovers ranging from Stage Shows to Private Parties, Weddings, as well as rocking out Festivals backing Jamaican artists like, Jimmy Riley, Cornel Campbell, Frankie Paul, Mickey Spice, Forth Street Sisters to name a few.
In 2009 G.D. Hemmings migrated to the US and in 2011 he reformed his Band Conkrete Reggae with musicians from Jamaica living in the states. These are very talented and experienced musicians playing reggae music for the past 30 yrs.
Above all their talents they put their clients and their events first.
Their motto is to please and satisfy their client's musical needs in a mature and professional manner. Conkrete Reggae Band plays for the people and can quickly turn their set around to match the vibes in the crowd.
Requests are always welcome, too!
They also play a wider variety of music than just Reggae if needed or requested by clients.
The Band Members:
Drummer – G.D. Hemmings
Bass Player – Robert Burchell
Guitarist – Jason Shavazz
Keyboard Player – Juda
Saxophonist – Richard Studd
Singers – Richard Anderon (Singing Tony) and Ras Abrahams Junior.
For booking: [email protected]