Hudobni Band
GENRE:  World Music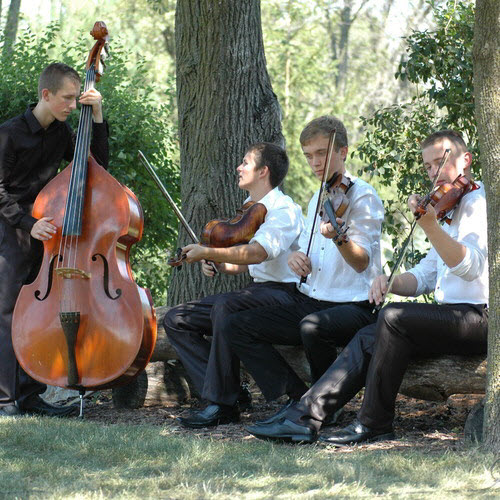 Hudobni was awarded "Best of the Best" at Chicago's Polish Slavic Talent Show. 
With its roots fixed in the sky scraping Tatra Mountains, Hudobni vines through musical cultures, mixing them along the way. Refusing to cling to just one style, their melodies jump from reggae to pop to jazz and to folk and to everything in between. Hudobni, meaning humble, represents the band at heart, playing only for the love of music. The string quartet has performed around the world in countries including: France, Portugal, Spain, Mexico, Colombia, Canada, and Poland.
Each performance is full of lessons and adventure. They love to experiment with new covers which they perform at "open mic" at local coffee shops. You can catch Hudobni at the World Stage on Sunday, August 31st at 5pm.
MEMBERS:
Tomek Lesniak – Violin I

Dawid Walus – Violin II

Mateusz Lesniak – Bass

Tomek Staszel – Viola
Music for all occasions:  (708) 415.2662
FACEBOOK – wth more fun & recent music play on video