MARIKA
GENRE:  Funk, Soul, Reggae
Performing:  Sunday & Monday – World Music Stage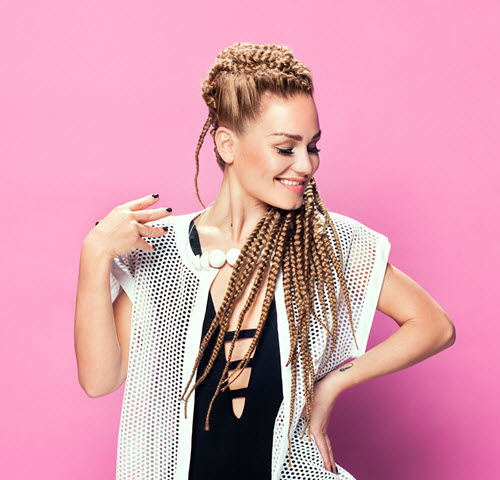 Hometown:  Łomża, Warszawa
Marika (born Marta Kosakowska) is a Polish vocalist, songwriter, radio DJ. Her style is a mixture of reggae, dancehall, funk and soul music. Hailed the First Lady of Polish dancehall, she is best known for energetic shows, strong voice and conscious lyrics. She is a member of Polish Society of the Phonographic Industry (Związek Producentów Audio Video, ZPAV).
Marika has played hundreds of shows in clubs throughout Poland and abroad (USA, Canada, France, UK, Ireland, Germany, and China).  As of 2013, Marika is the host of The Voice of Poland on TVP 2 channel. [Source: musicbrainz.org]
---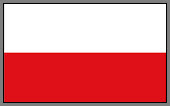 Marika debiutowała w 2002 roku jako wokalistka soundsystemu Bass Medium Trinity, który w składzie Marika, Frenchman i Abselektor wydał płytę Mówisz i masz w roku 2004. W 2005 występowała jako solistka w projekcie teatralnym 12 ławek zrealizowanym w Teatrze Muzycznym w Gdyni, a także supportowała Macy Gray podczas jej warszawskiego koncertu. W tym samym roku ukazała się też druga płyta Bass Medium Trinity, Pociąg z Babilonu. W 2006 roku Marika wzięła udział w polsko-niemieckim projekcie muzycznym Polski ogień, w ramach którego nagrała dwie piosenki: "Siła ognia" na riddimie "Doctor's Darling" oraz "What's Ya Flava" na riddimie "Curefix". Zaśpiewała także w Operze Leśnej na TOPtrendy w ramach koncertu Trendy. W roku 2007 związała się z wytwórnią Karrot Kommando, dzięki której wydała piosenkę "Moje serce".
22 sierpnia 2008 miał premierę debiutancki album Mariki, zatytułowany Plenty. Płytę wydał Pomaton EMI, a promował go kolejny utwór, "Masz to". W październiku 2008 rozpoczęła prowadzenie własnej audycji muzycznej Nie tylko reggae w Polskim Radio Euro. Album Plenty otrzymał nominację do nagrody Fryderyk w 2009 roku, natomiast Marika została nominowana w kategorii Nowa Twarz Fonografii. Podczas plebiscytu Superjedynki na 46. Krajowym Festiwalu Piosenki Polskiej w Opolu nominowana została w kategorii Debiut Roku. Latem ukazało się promocyjne wydawnictwo So Remixed zawierające remiksy utworów z debiutanckiej płyty Mariki. We wrześniu artystka wystartowała z kolejnym programem radiowym Towary kolonialne w Roxy FM.
8 czerwca 2010 wydany został drugi solowy album Mariki pt. Put Your Shoes On / Off. Złożyły się na niego dwie płyty: pierwsza zawierająca premierowy materiał i druga z remiksami. Pierwszym utworem promującym płytę został "Uplifter", a drugim – "Nieważne ile". Album został nominowany do nagrody Superjedynki w kategorii Płyta Pop[9]. W połowie 2011 ukazał się teledysk do singla "Esta Festa".
W latach 2013-2014 wraz z Tomaszem Kammelem prowadziła show The Voice of Poland w TVP2. Jesienią 2014 wraz z Antonim Królikowskim została prowadzącą program SuperSTARcie w TVP2. [Source: wikipedia]
MARIKA LINKS:  FACEBOOK   ~~  WEBSITE
---
---