Nie-Bo Band
GENRE:  Polish Pop Rock
"Po latach występów u boku wielu wspaniałych artystów (Tadeusz Nalepa, Piotr Nalepa, Robert Gawliński, Artur Gadowski, Maciej Maleńczuk, Maciej Balcar, Róże Europy) postanowiłem powrócić do własnych piosenek i tekstów. Czynie to z wielką radością i entuzjazmem bo zrozumiałem że istnieje przestrzeń dla mojej twórczości autorskiej .

Przekonałem się o tym w trakcie niezliczonej liczby koncertów klubowych z moim ukochanym zespołem Nie-Bo . Relacja między nami i naszą publicznością to fascynujące przeżycie które jest dla mnie bodźcem do zrealizowania tego projektu .

Chcę podzielić się ze wszystkimi radością z grania na żywo i opwiedzieć za pomocą tekstów i dźwięków prawdziwą historię .

Nasz entuzjazm sceniczny znalazł uznanie u wielu artystów z którymi Nie-Bo współpracowało i współpracuje . Teraz nadszedł czas żeby otworzyć nowy rozdział w działalności mojej i zespołu."  …….  Robert Lubera
NIE-BO założone w połowie lat dziewięćdziesiątych przez Roberta po raz pierwszy użyło tej nazwy w Austrii w trakcie licznych w tamtym czasie klubowych koncertów . Powstało z chęci grania koncertów w bliskim kontakcie z publicznością . Przez zespół przewinęło się wielu wspaniałych muzyków . Działalność nagraniową zespół rozpoczął w składzie Robert Lubera gitara , Robert Kubiszyn bas , Artur Malik perkusja , Sławek Berny instrumenty perkusyjne.
Nie-Bo Band skład:
 ♪  Robert Lubera git.śpiew
 ♪  Józef Wiśniowski perkusja
 ♪  Wojtek Famielec gitarabasowa
► Follow Nie-Bo on Facebook
---
Proceeds of the Taste of Polonia Festival benefit the nonprofit work of the Copernicus Foundation, a 501(c)3 nonprofit organization. Thank You for your support! Learn more about our nonprofit at THIS LINK.
---
---
---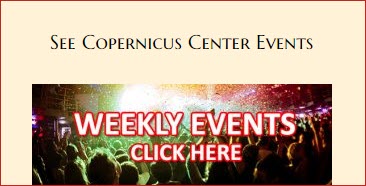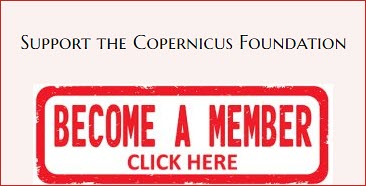 ---
---
---
Back to Schedule