Take Five
Saturday – 12:30 pm
GENRE:  Polka 
Take Five is a Unique Entertainment experience, not just a Band.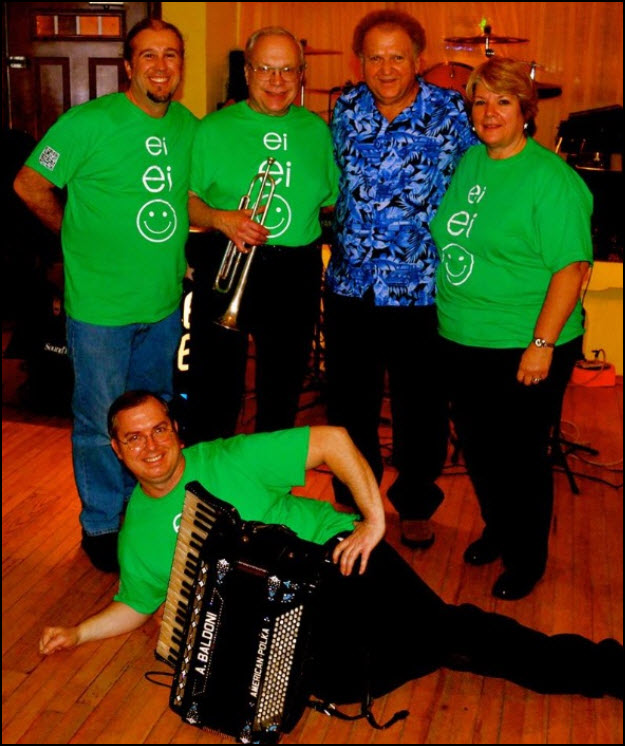 They Put on a Show with Audience Participation.
They not only play festivals, but also play Weddings, clubs, and many Private Events.
The band consists of Ted Tomczak who has been in the music industry for over 50 years. Playing different genres of music from Polka to Pop to Country.
The Drummer is Brian Tomczak, Ted's son, who has been playing since he could walk
Dave Little, talented musician, plays many instruments. But is Very well known for his unique Accordion talents. Dave has been with Ted and Brian since Take Five's Birth over 20 years ago.
Nancy Dziadus, Representing Women, plays Bass for the last several years.
Last and certainly not least we have Marty Drezek, our newest member on vocals and trumpet.
This is NOT YOUR AVERAGE POLKA BAND. The members not only are talented musicians, but they are Showmen. . Which is a Unique quality in this day and age!
At the end of a performance you walk away in a Good Mood and wonder " How they have that much Energy!"
Take Five is a MUST SEE EXPERIENCE