Chicago Rocker Magazine called them the BEST dance band in Chicago; so the Copernicus Center is very happy to host Wedding Banned at the Taste of Polonia Festival in 2014.
Wedding Banned
→ DATE: Sunday, August 31, 2014
→ TIME:  6pm
→ STAGE:  Tribute Stage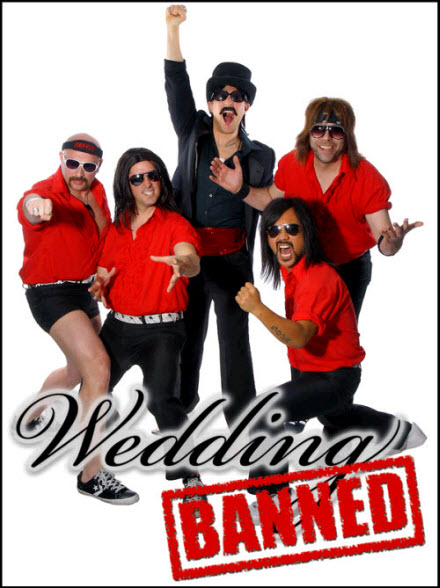 This band plays over 100 shows a year in front of thousands of fans. Wedding Banned headlines Chicago clubs like Joe's on Weed Street, 115 Bourbon Street, Durty Nellies and Cubby Bear. They have headlined over 50 street festivals including The Taste of Lincoln Avenue, Belmont Sheffield Music Fest, Retro on Roscoe and Downtown Palatine Home Fest. Wedding Banned has played at The Taste of Chicago. Chicago Rocker magazine voted WB the best dance band in Chicago.
This EXTREMELY popular band plays lots of 80's & 90's music but often includes surprises.  It has too many reviews to list here.  See many at www.facebook.com/WeddingBanned/info
Their current playlist is at the bottom of this link, but new material is often added: www.weddingbanned.com/about/
---
This annual Taste of Polonia Festival at the Copernicus Center is sponsored by the Copernicus Foundation, a non-profit organization serving Chicago since 1979. The Foundation supports Polonia, Chicago's North and Northwest sides, Performing Arts, Cultural events, and Community events.  
The Festival is our major yearly fundraiser to support the philanthropic word of the Copernicus Foundation.