Zakopower Band
→ GENRE:  World music, Etno, Folk, Rock  (See in English below videos)
→ Saturday August 31, 2019 @ 8:30 pm World Music Stage
→ Monday September 2, 2019 @ 5:30 pm World Music Stage
Zakopower to ujmując skrótowo folkowa "dusza" obleczona rockowym "ciałem". Z jednej strony wierny korzeniom, z drugiej chętnie absorbujący współczesne muzyczne nurty i tradycyjne folkowe instrumentarium pięknie równoważący groźnym pomrukiem gitary,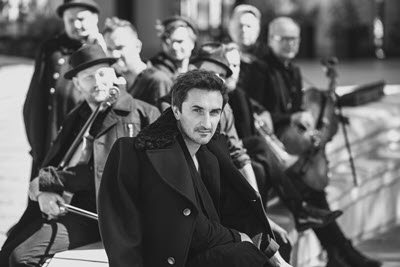 mocnym uderzeniem rockowej sekcji rytmicznej czy jazzowymi dęciakami. Cichym bohaterem tego zespołu jest Mateusz Pospieszalski, kompozytor i producent nagrań Zakopower, a twarzą i niepodrabialnym głosem Sebastian Karpiel-Bułecka. Na ten duet nie ma mocnych.
Zespół ma tysiące wiernych fanów, dzięki którym regularnie grywa około 100 koncertów rocznie. Pozycja Zakopower umacnia się również na Europejskiej scenie World Music. Zespół zagrał na
prestiżowych Europejskich Festiwalach: w OSTRAWIE, RUDOLSTAD, EUROCULTURED w MANCHESTERZE, w PETERSBURGU oraz na węgierskim SZIGET FESTIWAL. Zakopower odwiedził
podczas tras klubowych również: Indie (Mumbaj), Maroko, Węgry (Budapeszt A38), Włochy, Niemcy (Kolonia, Berlin, Oberhausen), Chorwację (Zagrzeb, Mocvara), Belgię (Bruksela, Ancienne Belgique), Litwę (Wilno), Białoruś (Mińsk, Grodno), Ukrainę (Winnica), Rosję (Petersburg), USA (Chicago, Nowy Jork, New Jersey), Kanadę (Toronto), Chiny (Szanghaj, Pekin, Lanzhou, Xining) . W 2010 roku dołożył do tego udział w Nigel Kennedy's Polish Weekend Londynie w prestiżowej sali Queen Elizabeth Hall Southbank Centre. Co zaowocowało trasą po wyspach w salach O2 i HMV w Glasgow, Edynburgu, Birmingham, Londynie, Bristolu i Bournemouth!
Zakopower zadebiutował na polskim rynku muzycznym płytą Music Hal wydaną w 2005 roku. znakomicie przyjętą przez publiczność (ZŁOTA PŁYTA) i zwycięstwo nieznanego wówczas nikomu
Zakopower w Opolu oraz na Top Trendach w 2005. Druga płyta zespołu Na siedem (2007) rozeszła się w ogromnym jak na polskie warunki nakładzie ponad 600.000 egzemplarzy. Gościnnie
zagrał, zafascynowany twórczością Zakopower – Nigel Kennedy. Za tę płytę Zakopower został uhonorowany nagrodą Fryderyk w kategorii Album roku Etno/Folk! 3 album – Boso, to wielki sukces zespołu, 3 FRYDERYKI, Złota Superpremiera na Festiwalu w Opolu, POTRÓJNA PLATYNA za sprzedaż, a singiel "Boso" długie miesiące pozostawał na 1 miejscu większości list przebojów.  
Czwarty album studyjny Drugie pół (2015) – to wzbogacenie sprawdzonego już "zestawu" o klasyczne instrumenty smyczkowe Atom String Orchestra. Niedługo po premierze album osiągnął
status złotej płyty. Ostatni album Zakopower i Atom String Quartet (2017) album to efekt zwrotu do źródeł, czyli kultury ludowej we współpracy z kwartetem Atom.  … Czytaj więcej …
Zakopower Links:  Website   –   Facebook –  Instagram  #zakopower_official
One of the hottest music bands on the current Polish musical scene and the only one that has truly successfully combined Polish highland folk with contemporary sounds. Sometimes labelled as folk rock, Zakopower escapes all manner of classification – their music, originally inspired by the Podhale Polish highlands musical tradition equally features rock aesthetics, clever use of electronics, drawing on jazz influences as well as incorporating African beats – the overall mix resulting in a truly unique, authentic and strong sound – fun, lively, infectious and instantly recognizable.
Named after the highland town Zakopane situated in the Tatra mountains and founded by a phenomenal violinist Sebastian Karpiel Bulecka, the band is seen as one of Poland's most popular bands ever. Their all four albums are bestsellers, and were honoured the most important Polish awards, album "Boso" (2011) has reached status Triple Platinum Album. Their interesting instrumentation includes violin, highland bass, bagpipes and highland flute. Unlike many ethno/folk inspired groups of today rather than unashamedly borrow from existing melodies, the band develop and present entirely new original compositions – an ingenious mix of traditional and modern– drawing on folk aesthetics and technique but yet allowing it to develop and expand and bringing it in tune with the 21st century – theirs is a truly creative and progressive approach to making music. This is music with rare truthfulness to it and masses of positive energy and it cuts through any language or cultural barriers, easily reaching and intriguing audiences from all backgrounds. Skilled musicians, known predominantly for the very highly charged energetic performances, they are a versatile ensemble with a vast and varied repertoire that delivers equally well at large outdoor shows as well as more intimate clubs and acoustic stages. ... Read More …
---
Proceeds of the Taste of Polonia Festival benefit the nonprofit work of the Copernicus Foundation, a 501(c)3 nonprofit organization. Thank You for your support! Learn more about our nonprofit at THIS LINK.
---
---
---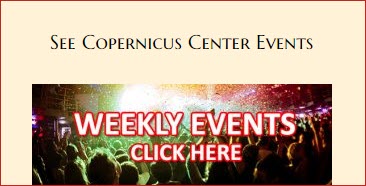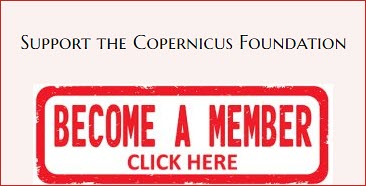 ---
---
---
Back to Schedule