Big Cyc
GENRES:  Punk rock | Ska | Pop rock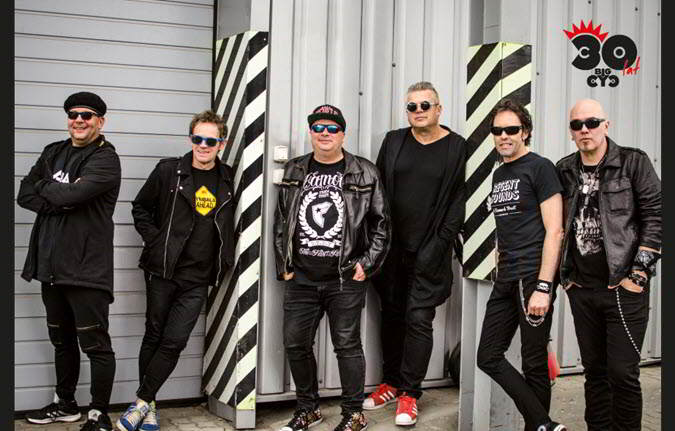 This year popular Polish band Big Cyc hit 30 years of stage antics and will visit the Festival again.  Their last visit to the Taste of Polonia Festival in 2013 produced a standing-only crowds at each of their performances. 
Big Cyc is a legend of Polish rock. The group debuted in a small student club in 1988. The band is not interrupting for 26 years in an unchanged composition. He has made thousands of concerts in Poland, as well as in the USA, Canada, England, Ireland, Scotland, Finland, Germany, Austria, Switzerland, Belgium and Slovakia. He has won Golden and Platinum records many times. The song "West Berlin" was chosen as the "Hit of the Year" in 1990. For the hit "Makumba", the band received the prize for Play Box radio stations (1997). Such songs of the band as "Rudy się żeni", "Świat według Kiepskich", "Dres", "Guy is a pig" or "Ballad about a sad skin" know everyone in Poland. In April 2014, the music magazine "Teraz Rock" recorded the album Big Cyca "With party greetings."  
Big Cyc to legenda polskiego rocka. Grupa debiutowała w małym klubie studenckim w 1988 roku. Zespół gra nie przerwanie od 26 lat w niezmienionym składzie. Ma na swoim koncie tysiące koncertów w Polsce, a także w USA, Kanadzie, Anglii, Irlandii, Szkocji, Finlandii, Niemczech, Austrii, Szwajcarii, Belgii, Słowacji. Wielokrotnie zdobywał Złote i Platynowe płyty. Piosenka "Berlin Zachodni" była wybrana "Przebojem Roku" w 1990. Za przebój "Makumba" zespół otrzymał nagrodę stacji radiowych Play Box (1997). Takie piosenki zespołu jak "Rudy się żeni", "Świat według Kiepskich", "Dres", "Facet to świnia" czy "Ballada o smutnym skinie" znają wszyscy w Polsce. W kwietniu 2014 magazyn muzyczny "Teraz Rock" zaliczył płytę Big Cyca "Z partyjnym pozdrowieniem" do grupy 25 najważniejszych płyty polskiego rocka ostatnich 25 lat.
Visit Big Cyc Links:   Website    ~    Facebook
Proceeds of the Taste of Polonia Festival benefit the nonprofit work of the Copernicus Foundation, a 501(c)3 nonprofit organization. Thank You for your support! Learn more about our nonprofit at
THIS LINK
.
Back to SCHEDULE PAGE