D Street Band
Genre:  Polka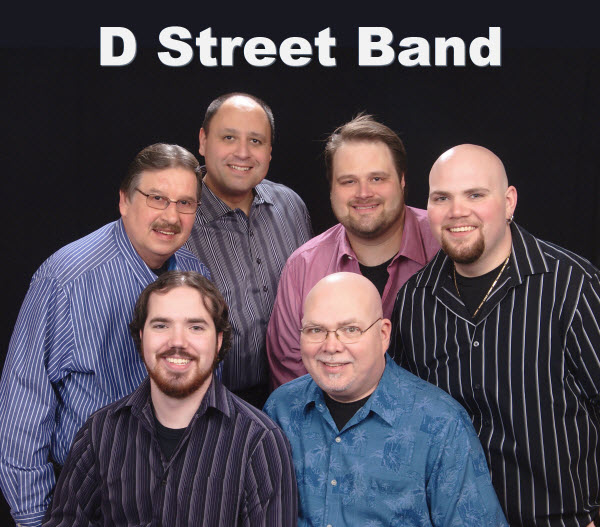 D Street Band has its roots in the Chicago-style Polka music of Division Street in Chicago. At one time some 14 lounges and halls on that famous street had music 7 days a week. This was the stomping ground of many of
the famous polka musicians that Chicago produced.
The bands newest CD, "THE 99 BOTTLE D-TOUR" features the 2013 United States Polka Association nominated for Song of the Year, "99 Bottles."  There are a variety of original tunes and a few older
tunes that haven't been heard in years.  Their CD, "Blue Skies Ahead", released in 2011, brought notoriety to the band.
They have been invited to play not only in Illinois, but Wisconsin, Michigan, Indiana, Ohio, Pennsylvania, New Jersey and Massachusetts. 
D Street Band's intention is to bring you many of those songs that were popular during the 60's, 70's and 80's. The group of talented musicians can emulate the spirit of those songs and artists and embrace the different style that each song dictates. … "to bring the soul of this music into the future."  In addition to those roots, they blend in some modern sounds to give selections a fresh sound.
Consistent with many of the groups of that era, they feature the Trumpet, Clarinet, Sax, Drums, Bass guitar, Accordion and Concertina. Vocals, sung by several members of the group, are in both Polish and English.  
Members of the band consist of two father/son combinations…Tim Okrzesik and sons, A.J. and Andrew and The Kapkas, Lenny and son, Brian along with Lenny Zielinski.
Band Members:
Brian Kapka, Drummer and Vocalist

Lenny Zielinski, Concertina

Tim Okrzesik, Clarinet and Sax

Lenny Kapka, Bass

Andrew Okrzesik, Concertina, Accordian and Vocalist

A.J. Okrzesik, Trumpet and Vocalist
You Tube video sample: "Let's Get Together" →   http://youtu.be/9A8rHYGoaTY
You Tube video sample: "99 Bottles"  →   http://youtu.be/SlNetfhQKFc