This year we added something new to our Taste of Polonia Festival.  More fun and more memories for our attendees – professional photographs. 
SAY CHEESE – FREE PHOTO

Available all weekend long
You could have your picture taken with the Copernicus Center Tower as the backdrop! You ask what the cost is, it's completely FREE OF CHARGE to ALL Taste of Polonia Festival attendees!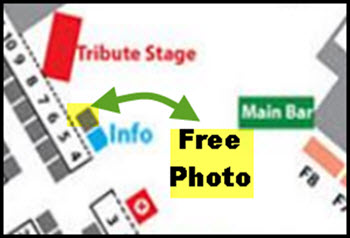 Darkroom Joe's Photography has a tent alongside our information booth and next to the "Tribute Stage". The wonderful team at Darkroom Joe's Photography has photographed the Taste of Polonia Festival for the past 4 years and this year they'll snap photos of you with the Tower backdrop.   
A link will be sent to your email address once all the images are uploaded.  Download your photo and save or share your professional shot. Better than a "selfie," have some fun with friends and make your festival memory last forever. 

Darkroom Joe has invited special guests to join him in his tent.  Come be surprised and take a picture to impress your friends. You'll have to come to the festival to see who. 

About Darkroom Joe's Photography
Darkroom Joe's Photography in Chicago, IL is a unique photography experience which makes that perfect first impression you are looking for. By using creative photography tactics, they are able to show your concert, event, wedding or any other type of photography request in ways you could only imagine.
They are committed to making sure that their photographs translate the perception of quality and value that you are looking for. They are available for any occasion or event, big or small – just ask!
They would like to have you drop by the tent located next to the 'Tribute Stage" to have your picture taken in front of the Copernicus Center Tower backdrop for the Taste of Polonia SAY CHEESE – Free Photo. 
You can follow or fan Darkroom Joe's Photography on Facebook at THIS LINK.
---
Thanks to ShownByDrones.com for the beautiful picture of our tower above.