W SŁUŻBIE OJCZYŹNIE I NAUCE
w 100 lecie odzyskania przez Polskę niepodległości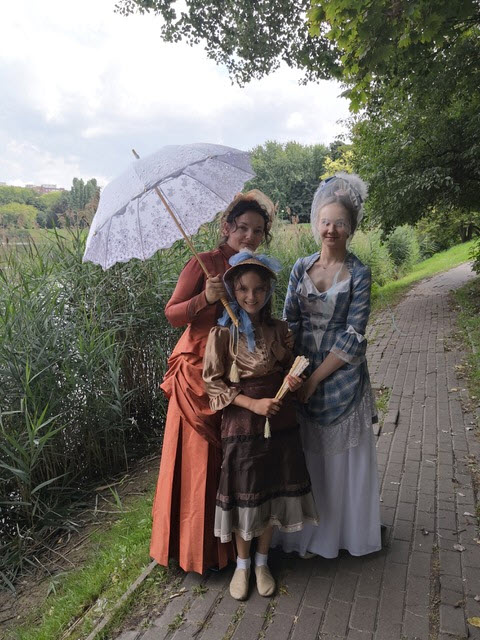 W programie Koncert fortepianowy i spektakl ,,Maria Skłodowska Curie, między miłością a powołaniem"
Koncert w wykonaniu znakomitego pianisty Prof. Pawła Chęcińskiego, absolwenta Juilliard School w NY, zdobywcy wielu prestiżowych nagród oraz Piotra Pawlaka, utalentowanego 
pianisty z Gdańska, najmłodszego Polaka zakwalifikowanego do Międzynarodowego Konkursu Pianistycznego im. F. Chopina w Warszawie, zwycięzcy Konkursu Chopinowskiego w Darmstadt. 
Pianiści wykonają najbardziej znane i lubiane utwory Fryderyka Chopina i Ignacego Paderewskiego.
,Maria Skłodowska Curie, między miłością a powołaniem"
Po raz pierwszy w Ameryce wystawiony zostanie spektakl teatralny opowiadający o mało znanym okresie życia Marii Skłodowskiej Curie na krótko przed wyjazdem do Paryża. Przyszła dwukrotna noblistka 
w 1886 r. objęła posadę nauczycielki u zarządcy cukrowni w Szczukach na Mazowszu, gdzie zakochała się z wzajemnością w synie zarządcy – Kazimierzu Żórawskim. 
Mimo wielkiej miłości i małżeńskich planów młodzi nigdy się nie pobrali na skutek sprzeciwu rodziców Kazimierza, którym syn nie potrafił się przeciwstawić. Po niespełnionych planach małżeńskich Maria opuściła Szczuki (1892) i wyjechała za granicę, aby studiować na Sorbonie. Punktem wyjścia spektaklu będzie podróż Marii Skłodowskiej po Stanach Zjednoczonych w roku 1921 kiedy to noblistka odwiedziła także Chicago. Skłodowska-Curie wspominać będzie swoją pierwszą, niespełnioną miłość, która paradoksalnie przyczyniła się do tego, iż młoda Maria postanowiła podjąć studia na Sorbonie, które stały się początkiem jej sukcesów naukowych. Spektakl wzbogacą wizualizacje filmowe przedstawiające sceny z życia Marie Skłodowskiej Curie.
---
Proceeds of the Taste of Polonia Festival benefit the nonprofit work of the Copernicus Foundation, a 501(c)3 nonprofit organization. Thank You for your support! Learn more about our nonprofit at
THIS LINK
.
---
Back to Schedule