Phosphene will perform for the first time at the 2014 Taste of Polonia festival.  We look forward to hearing one of Chicago's top rated local rock bands on Saturday afternoon.
→

BAND:  Phosphene
→ DATE:  Saturday, August 30, 2014
→ TIME:  2 pm
→ STAGE:  Tribute Stage
Genre:  Pop | Hard Rock
Phosphene Members:
Joey – Guitar
Jeni – Vocals
Dan – Guitar
Michael – Bass
Andrew – Drums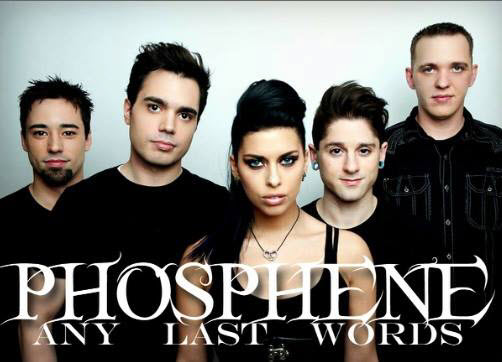 Sometimes things fall apart so better things can come together. This is the mindset of Chicago's hottest female-fronted hard rock band "Phosphene". Vocalist Jeni (of Persistence Of Memory), Drummer Andrew (of Beautiful Nightmare), Guitarist Joey (of The Tragic Loss Of Veronica Lake), Bassist Michael (of The Last Petal), and Guitarist Dan ( of Epiphany Dawns) quickly fell together after parting ways with their previous bands.
Keeping their spirits resilient in the face of overwhelming odds, Phosphene is known for being the hardest working band in Chicago. Relying on their talent, their message, and their unconditional love for Rock n' Roll, Phosphene took off into the music industry with a running start and continue to make big moves as they embark on their 2nd year together.
Working as a highly driven quintet, the band finished their first full length album, Any Last Words, which they released January 5th 2014 headlining the House Of Blues in Chicago. Prior to that show, Phosphene marked their debut as a band while headlining the official Lollapalooza after party at the Hard Rock Café in Chicago. Soon after their debut, Phosphene released their first music video of their single, Let You Go.
On January 1st, 2014 the band hit 20,000 fans on their Facebook page making an extraordinary entrance into the New Year. Phosphene's singles have been aired on different radio stations including 105.5FM THE KAT and 103.9FM THE FOX. They have been featured on TV on "The Mancow Show" with a special acoustic performance.
The band has also done several interviews for different magazines, podcasts, and online radio stations that air all over the world.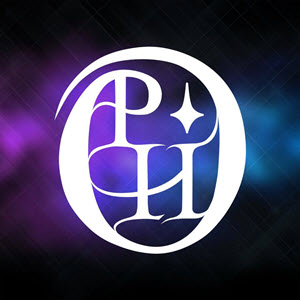 Phosphene was the recommended artist on Reverbnation and the continue to hold strong at #2 on the Illinois Rock Charts. They have shared the stage with many national acts including the Pretty Reckless, Adrenaline Mob, Bobaflex and Tantric.

Recently the band was nominated by the Chicago Independent Music Awards for the "Best Rock Band Of The Year". Phosphene has plans to tour the US throughout 2014.  In February they showcased at the Millennium Music Conference (MMC) in Pennsylvania.  Immediately following, the band spent March in Tennessee, Oklahoma, Ohio, Kansas, and Texas, where they played at the "Heart of Texas Rock Fest".
Playing shows, joining tours, and writing new music along the way, Phosphene is ready to take their journey in the music scene to the next level as musicians, songwriters, artists, performers, and friends. Phosphene tweeted "We put our blood, sweat, and tears into this project and spent many sleepless nights perfecting and analyzing our music so it would not only reach the hearts but shake the souls of all our listeners." and that's exactly the emotional ride they are taking their fans.
Get ready music lovers because Phosphene is ready to take the day and steal your heart!
Once you're hooked, you can hear them again at the Rock The Badges CFD & CPD fundraiser on September 6th;   Held here again at the Copernicus Center.  Watch www.CopernicusCenter.org for upcoming details.
WEBSITE ~~ FACEBOOK ~~ JOIN FAN CLUB