Polanie Song & Dance Ensemble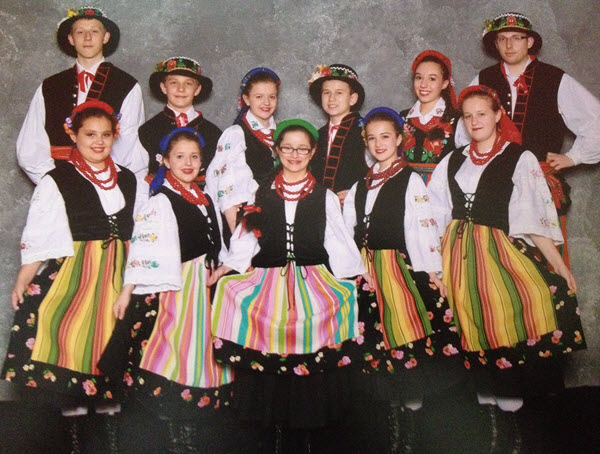 The Polanie group was formed to further educate about the art and culture of Poland and to instill in its members appreciation and pride in their heritage through traditional folk song and dance. This form of folk art is then presented to the public at various social and cultural events and festivals. By performing Polanie educate members of the community while providing original artistic program for their enjoyment.
Polanie dance ensemble was formed in September of 1991 from initiative of young choreographer Marek Kus. His objective was to develop children's dance group of high artistic merit with abilities to perform Polish folk songs and dances with ease. Under his care Polanie developed their first suites of dances, gathered very first costumes and took first steps on stage. Rehearsals were held after regularly scheduled language lessons and first performance was at school's Christmas Program in December 1991.
There are currently 47 members of the ensemble in two age groups: children 5-11 and youth 12-19 years old. Polanie perform 16-20 times per year, usually in Illinois, but also in Michigan and Wisconsin. Internationally Polanie traveled to Poland in summer of 2006. It was unforgettable and valuable learning experience for all our participating members.
Polanie serve their community by performing for diverse population (usually by invitation), but also by looking for and seeking new opportunities. The group performed at several public schools, parishes, homes for elderly, libraries.
The repertoire of the ensemble includes national dances of Poland and also suites of folk songs and dances from several regions. Not only the group strives to show high level of professionalism at performances but also to present its program in most original true form while wearing authentic costumes representative of presented region. As a result Polanie receive warm welcome and applause wherever they perform.
The Group has a rich collection of polish regional costumes including:
lubelskie , krakowskie ,rzeszowskie, nowo-sądeckie ,beskidzkie, polonez, Ksiestwo Warszawskie.
Polanie Website,  Polanie Facebook  
O Nas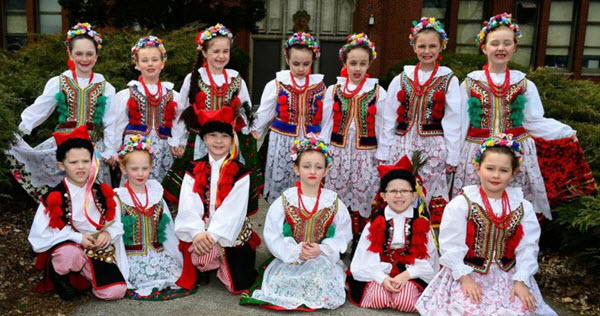 Zespół Polanie został założony jesienią 1991 roku przy Szkole im. Emilii Plater
Założycielem i choreografem zespołu był p. Marek Kus. W roku 1997 kierownictwo artystyczne przejęła Małgorzata Skrzypkowski do roku 2013. Obecnym Dyrektorem artystycznym i choreografem jest Pani Arletta Gromek. Pani Arletta jest wieloletnią tancerką zespołu "Lajkonik" ,w 2012 roku została mianowana Miss Parady Trzeciomajowej. Utalentowana tancerka i doskonały choreograf.  Jest także aktorką, grającą głowną rolę bohaterki Alicji w sztuce pt. "Alicja w krainie czarów" . Każdego roku Zespół wielokrotnie wystepuje na terenie stanów IIIinois, Wisconin  i  Michigan (min. Milwaukee) na polskich festiwalach. Zespół występuje również w amerykanskich szkołach ,w bibliotekach , parafiach. W szkole Emili Plater uświetnia wszystkie przedstawienia, akademie, apele w ciagu roku szkolnego np.  Jasełka, Zakończenie Roku Szkolnego, Parada 3 Majowa itd. Corocznie występuje w koncercie zespołów ZNP,  Co 4 lata Zespół wyjeżdża do Jamboree organizowane przez ZNP w Hartfordt, CT . Obecnie Zespół posiada bogatą kolekcję strojów ludowych ; lubelskie , krakowskie ,rzeszowskie, nowo-sądeckie ,beskidzkie, polonez, Ksiestwo Warszawskie. Na rzecz Zespołu pracuje kolektywnie grupa rodziców pomagając Choreografowi w organizacji strojów i przygotowaniach do występów. W zespole mamy około 40 dzieci w wieku od 6 lat do 16 i wyżej. Mamy 3 grupe wiekowe:
Polanie – to grupa młodzieży w wieku od 13 lat I wyżej
Wislanie – dzieci w wieku od 8 lat do 12 lat
Goplanie – dzieci w wieku od 6 lat – 8 lat
Szkoła im. Emili Plater może się poszczycić swoim Zespołem, gdyż jest on nieodłączną częścią naszej szkolnej społeczności.
About the Emilia Plater Polish School

The Emilia Plater Polish School is an educational not-for-profit organization for children and youth. It was established in 1974 to provide opportunity for Polish immigrant children to continue mastering their own, or their parents', native language skills. 
The curriculum includes Polish language, science, religion, history and Poland's geography. Teachers are selected carefully to be catechists of good experiences and mentors of both Polish and American culture.  School classes are held on Saturday morning. You can also follow the school on Facebook.
Emilia Plater Polish School, 321 North Oak Ave, Bartlett, IL 60103, (847) 877-9083, Sat: 8:30 am – 1:00 pm
Video Links:
https://www.youtube.com/watch?v=PJtSt6054I4
https://www.youtube.com/watch?v=JG-m9As_GrE
---
Proceeds of the Taste of Polonia Festival benefit the nonprofit work of the Copernicus Foundation, a 501(c)3 nonprofit organization. Thank You for your support! Learn more about our nonprofit at THIS LINK.
---
---
---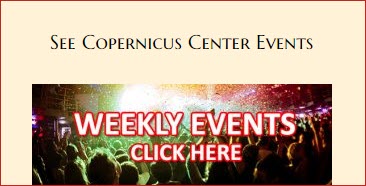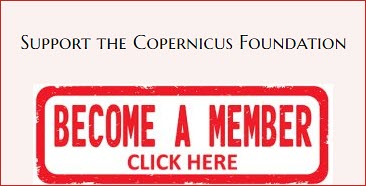 ---
---
---
Back to Schedule