Czarno Czarni
GENRE:  Swing | Pop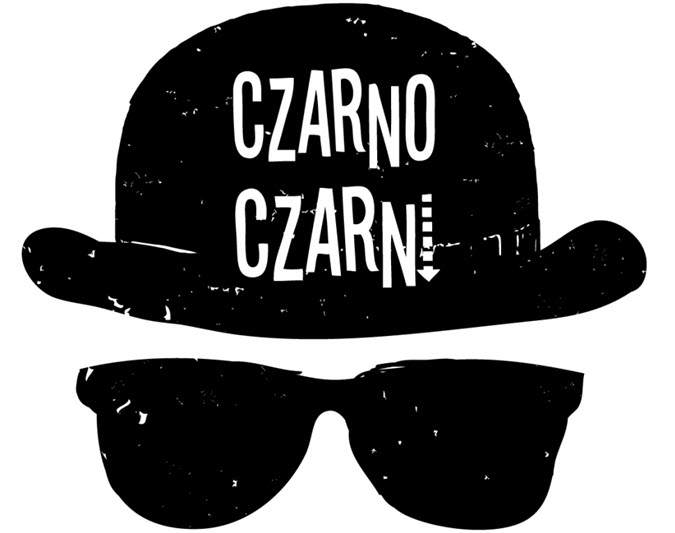 Czarno Czarni to świadomy powrót do brzmień lat 60 tych przyprawionych surową energią spod znaku vintage. Absurdalne i dowcipne teksty Jarka Janiszewskiego ilustrowane klimatycznymi dźwiękami , tworzą niepowtarzalną aurę złotych czasów muzyki rockowej.
Grupę tworzą muzycy od lat występujący w zespołach Big Cyc i Bielizna. Ich muzykę można śmiało nazwać, szalonym big -beatem XXI wieku.Pomysł założenia Czarno-Czarnych narodził się w 1996 roku podczas nagrywania przez grupę Big Cyc utworu pt. Pasażer. Piosenkę tę gościnnie zaśpiewał Jarek Janiszewski z zespołu Bielizna, a niesamowita aura emitowana podczas spotkania artystów była zalążkiem powstania całkiem nowego bandu.Nazwa Czarno Czarni nawiązuje do kolorowych zespołów , królujących na polskich scenach w latach 60 tych xx wieku. Również muzyka jest wypadkową prostych brzmień i bezpretensjonalnych melodii.
Od 1997 roku zespół działa w tym samym składzie: Jarosław "Doktor"Janiszewski-wokal, Jacek "Dżej Dżej" Jędrzejak-bas, Roman "Piękny Roman" Lechowicz-gitara, Jarosław "Dżery" Lis-perkusja, Piotr"Gadak" Sztajdel-klawisze. Pierwsza płyta ukazał się w roku 1998, a jej wyjątkowość polegała na tym ,że nagrano ją przy użyciu starych bułgarskich wzmacniaczy, enerdowskich gitar i radzieckich organów, a samą perkusję przy pomocy tylko trzech mikrofonów. Album pokrył się złotem , tak samo jak drugie wydawnictwo "Niewidzialni".
Czarno Czarni regularnie koncertują, biorąc udział w najważniejszych imprezach muzycznych w kraju. Występowali m.in na Festiwalu Polskiej Piosenki w Opolu, Trasie "Lata z Radiem", "Inwazji Mocy". W 1999 roku TVP2 nagrała i wyemitowała 60 minutowy program "Prywatka u Czarno Czarnych". Grupa wielokrotnie występowała poza granicami kraju m.in.w USA, Anglii, Szkocji, Niemczech , Irlandii. Muzycy mają na swym koncie współpracę z innymi artystami m.in. Anią Rusowicz , Urszulą, Giullią Tellerini ( znana z filmu Vicky, Christina, Barcelona). W 2014 roku zespół wydał płytę "The Power of Dance Floor" z pochodzącą z Nashville amerykańską wokalistką Holly Shepherd. Piosenka Czarno Czarnych "Nie choruj" jest motywem przewodnim serialu "Daleko od noszy", a inne ich piosenki pojawiły się również w wielu produkcjach filmowych m.in w "Królu życia" i w "Śniadaniu do łóżka".
Zespół wydał osiem płyt długogrających, ostatnia ich produkcja "Francuska miłość" ukazała się na rynku w październiku 2017.
Czarno Czarni Links:   Website   ~  Facebook
Proceeds of the Taste of Polonia Festival benefit the nonprofit work of the Copernicus Foundation, a 501(c)3 nonprofit organization. Thank You for your support! Learn more about our nonprofit at
THIS LINK
.
Back to SCHEDULE PAGE