Lance Lipinsky & The Lovers
→ Band Genre: Original 50s & 60s inspired Roots Rock & Roll, Classic Country, 60's mod/pop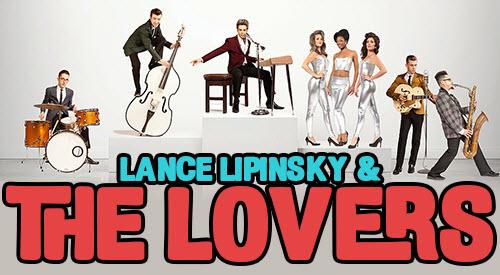 Band Description 
Lance Lipinski and The Lovers is the explosive, retrospective stage show biography of the golden age of Rock & Roll. Performing the hits of the major artist of the 1950's and 60's.
You may remember Lance for his portrayal as Jerry Lee Lewis in over 2000 performances in the Apollo Theatre's Million Dollar Quartet.
The Lovers:
Nate Adams – Lead guitar
John Perrin – Drums
Zach Lentino – Bass
Aaron Getsug- baritone sax
Derrell Lowe – percussion
The Lovettes:
Darcy Jo Wood – backup vocals
Jessy James Lyons – backup vocals
Tameka Estes – backup vocals
"A Boy Like Me, A Girl Like You" – Lance Lipinsky and The Lovers from Alex Creager on Vimeo.
BORN TOO LATE by Charlie Parker
Entertainer and songwriter Lance Lipinsky delivers an explosive pumpin' piano performance showcasing his influences of the 1950's and 60s in his original music. He and his Chicago based group "the Lovers," take on a modern evolution of a timeless throwback style combining such sounds as Rockabilly, classic Country, and 60's pop in an unforgettable live concert.

"What's good doesn't die," is a motto Texas native Lance Lipinsky defends and feels obligated to broadcast to audiences. Since childhood he has showcased a musical persona hauntingly inspired from the past, carrying on a tradition to preserve a form of music that is becoming a lost art.

As a new sound emerged in the mid 1950s, flocks of guitar themed singers dominated the scene. In this new arena called Rock & Roll, few front men in history stood behind a piano. Not much has changed almost 60 years later and Lance is one of this rare breed by being a new age piano based Rockabilly entertainer and songwriter.

With driving Jerry Lee style piano rhythms and Elvis inspired swagger in his original music, Lance is a modern day evolution, almost a descendant of his influences of the 50's and 60's in his live shows and in his song writing. …

Combining his influences of 1950's & 60's Rock & Roll, Lance's songwriting can be experienced as a continuation, a sequel to a style that originated from that era. Some would label it as "oldies" or "nostalgia" but artists like Lance devoted in the Roots music movement, remind us that this style is not just a mere trend from the past but rather it's own genre that is still alive and well, standing the test of time.

His first debut original hit album "Roll" was recorded on all vintage analog equipment at the legendary Sun Records in Memphis, TN with his Chicago based band, the Lovers.

Being born too late has its advantages… His wild live shows have led him all over the world, even to making his national television debut at the original Ryman Grand Ole Opry in Nashville, Tennessee. [Source: Facebook "About"]
Lance Lipinsky & The Lovers LINKS:  
Webpage  ~~  Facebook  
---
Proceeds of the Taste of Polonia Festival benefit the nonprofit work of the Copernicus Foundation, a 501(c)3 nonprofit organization. Thank You for your support! Learn more about our nonprofit at THIS LINK.
---
---
---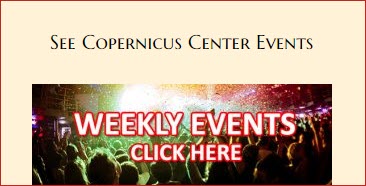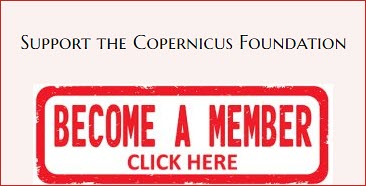 ---
---
---
Back to Schedule